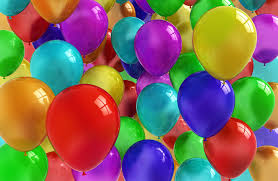 If you've got kids, you'll probably be looking for birthday party venues during your time at Naval Base Kitsap! Fortunately there are MANY options from which to choose, and you'll easily be able to find something to fit the interests of your birthday boy or girl!
Plenty of Birthday Party Ideas in Kitsap County, WA
Movie Theater parties
Swimming parties
Active Play parties
Skating parties
Bowling parties
Restaurants
Arts and Crafts parties
If you're looking for more of an outdoor venue (and if the weather cooperates), you're in luck because we have parks galore! Check outwww.kitsapgov.com/parks for information about all our local parks and the facilities they provide!
Happy birthday party planning!!!
Other Resources:
Read Off Base Neighborhood Reviews and Military Housing Reviews for Kitsap County
Photo from http://www.polygonblog.com/3d-birthday-balloons-in-3ds-max/
Tell us if you have other great birthday party ideas in Kitsap County!