Encore Stage & Studio

0
Activity: Classes/Workshops
Entertainment: Performing Arts/Theater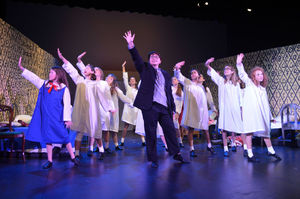 Military Discounts & Incentives
Military Discount: Yes
Military Incentives: Discounted Tickets to Performances
Services: "Theatre by Kids, for Kids!" Founded in 1967, Encore Stage & Studio's mission is to build a lifelong appreciation for live theatre by involving young people in all aspects of theatre arts –onstage, backstage, in the classroom, and in the audience. Encore strives to educate and entertain by offering productions each season that are by and for young people, and through enriching classes and workshops with qualified, enthusiastic teaching artists.
Encore Stage & Studio Reviews
There are currently no reviews for this business. Be the first to write a review
Claim Business
Please log in to your account to claim this business
New to MilitaryTownAdvisor.com? Create your free account
Join thousands of military families and receive our email series!
Sign up for our PCS Series or Town Advice, or both!
PCS Series consists of 8 emails which focus on PCS tips and moving advice. I'm confident this series will make your next PCS your best move, yet!
Town Advice consists of emails tailored to your military town to help you explore your town. Emails consist of recommendations about local restaurants, shopping, salons, health care providers, service providers, and tons of advice about things to do!