Search Military Friendly REALTORs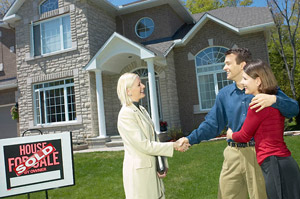 Join Our Directory
Military Friendly REALTORs Must Understand
Military families are not your typical buyer or renter. Their needs are very different than regular buyers and military friendly realtors need to understand these needs.
Accelerated Timeline: Military families have an accelerated timeline when it comes to working with a military friendly realtor and deciding on where to live. The military gives a family about 7-10 days of house hunting leave. Most of the research will be done online and via email until the military family arrives for their house hunting leave. In this short period of time, military families need a military friendly realtor who can show them the areas of town and available homes in that 19 day window.
Budget = BAH: BAH is a military families basic allowance for housing and these rates are adjusted for the cost of living in certain military towns. Most military families will want to keep their mortgage payment or monthly rent close to BAH amount. A military friendly realtor needs to understand this and stay within budget.
Safe Neighborhood: Since military spouses are usually left behind to run the household when a service member is deployed or gone for multiple weeks at a time, it's imperative that the home is located in a safe neighborhood. The spouse needs to feel safe at all times during the day and night. This might be the deciding factor in the family's house hunting decision process.
Good School District: Whether a family has school aged children or not, finding a military home in a good school district is very important to military families. If they do have school aged children, this might be the deciding factor in where they choose to live. Most military families will settle for less cosmetic features within the home if it's in a good school district. Also, in most cases, homes in a good school district have better resale and make desirable rentals homes.
Resale or Future Rental: Military families are looking for a home that will hold their value and potentially become a rental home. Some military families get orders before they have time to sell the home so they end up putting their home in the rental market.
Military friendly REALTORS need to understand the needs of military families. It's important to realize that military families are not looking for their dream home, instead they want a good home in a safe neighborhood!

Look for the MTA Seal of Approval
Realtor's who receive Military Town Advisor's seal of approval are either military spouses, retired military, or REALTORS who are personally recommended by a military family. The seal can NOT be purchased, it is based off referrals.