Military Friendly Lender
MTA Approved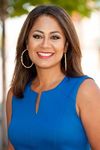 Cell Phone: 253-332-5986
Office Phone: 720-612-6331
Website: http://ibtx.com/tinalombard
Profile
Category: Mortgage Lender
Specialties: Buyer Agent, Seller Agent, Relocation
Incentive Programs: Heroes Program. Pay for Appraisal and work with realtors that give up to 25% of their commission back to Military Families.
Military Affiliation: Family Member of Service Member
Part Time/Full Time: Full Time
About Tina Lombard
VA LOANS!!! - Air Force Child, and have been originating in VA loans, and have the experience of 27 years behind me. Whether you are a spouse, widowed, divorced, disabled, on a GI Bill,...had a VA loan before , or currently, please call! I have lived in or near base housing in the Phillippines, Guam, California, Washington State, and Nebraska, and know all about what Military life on and off the Base.
If you were ever turned down for a VA loan due to Income, Credit, Disability, BK, or Foreclosure...I have been known to find a way to get the loan through more often than others.
Again, I am a firm supporter of Military families. My Heroes program will allow for the appraisal to be paid for, and I work with realtors that give part of their commission back to the Vet.
Please contact me, (253) 332-5986
NMLS # 147594
Independent Bank Mortgage NMLS # 411428
"She did not complete our loan by the due date in the contract. She did no communication with the parties in the contract"

Don Difiore - Civilian