Military Friendly REALTOR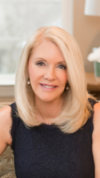 Cell Phone: 410.336.6585
Office Phone: 410.312.0000
Website: http://www.jw1homes.com/
Profile
Category: Real Estate Agents/ Broker
Specialties: Buyer Agent, Seller Agent, Rental Searches, Property Management, Relocation
Military Affiliation: Family Member of Service Member
Part Time/Full Time: Full Time
About Jeannette Westcott
With over 20 years of Real Estate experience, Jeannette Westcott helps hundreds of people each year with their Real Estate needs. As a licensed REALTOR® and Certified Negotiation Expert, Jeannette is also a member of Keller Williams Luxury Homes International and a Certified Luxury Home Marketing Specialist. She is an honored member of Keller Williams Agent Leadership Council and regularly educates other real estate agents on systems and processes within her profession.
Jeannette is exceptionally passionate in ensuring that all of her clients have a positive buying and/or selling experience. With a belief that excellent communication, building lasting relationships, professionalism, trust and authenticity are key factors in providing the personal experience her clients expect, she not only communicates passion and integrity to her clients, but goes above and beyond what is typical for each transaction. With an extensive and diverse list of contacts and connections at her fingertips, she truly has the ability to rise and meet any challenge that comes her way!
Jeannette grew up in a military family, which afforded her the opportunity to travel the world and experience many different cultures and styles of living. In 1990, she moved from Hawaii to Maryland and launched her real estate career in the Baltimore‐Washington area. Jeannette has one son, Michael, who is also a licensed REALTOR® and works extensively in the renovation of foreclosed properties in Northern California. In addition to her love for Real Estate, she also enjoys traveling, great food, music and concerts, teaching, reading, as well as cooking for her family and friends. "I am blessed to love what I do and can't wait to share my passion with my clients."
Unsurpassed client satisfaction, trust and professional expertise enhance my best source of business…. your referrals!
No reviews yet. Be the first to review Jeannette Westcott!