Military Friendly REALTOR
MTA Approved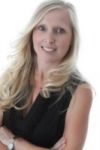 Cell Phone: (703) 403-3058
Office Phone: (703) 503-1838
Website: http://www.pcswithjoyce.realtor
Profile
Cities Covered: Alexandria, Springfield, Burke, Fairfax Station, Falls Church, Lorton, Stafford, Woodbridge, Dumfries, Lake Ridge, Great Falls, Herndon, Kingstowne, Vienna, Fredericksburg, Arlington, Clifton, Annandale, Reston, Manassas
Category: Real Estate Agents/ Broker
Specialties: Buyer Agent, Seller Agent, Rental Searches, Relocation
Military Affiliation: Military Spouse
Part Time/Full Time: Full Time
About Joyce Wadle
As a full time Real Estate Associate Broker I take great pride in helping families relocate everyday. Whether buying, selling or renting, this can be one of the biggest decisions in a lifetime. I know my clients are putting a great deal of trust in me to help guide, educate and guard them throughout the entire process of finding the right home. As a military spouse of 20 years I know first hand of what its like to move around.
I fell in love with Real Estate many years ago during a PCS move. I realized that military families needed someone in their corner that understood the urgency of getting the perfect home with the best location and schools all within a good commute and in a critical report date. As a spouse I totally get that most of us are planners the muinute we hear the word "orders". It is amazing how small the military really is. I am fortunate to work with families that often already know someone in the area they are moving to, but if they don't know anyone they now know me. I have fabulous resources all over the world to help with relocation. I have been there before, feeling the anxiety of what is to come -- training, separation, deployment, new schools, new friends, new jobs, daycares, neighbors, sports, leaving old friends, etc... It all comes with a bit of stress and emotion. On a daily basis I work with families from Hawaii to Germany to Florida and Japan, literally across the globe. It is a true honor. I embrace every opportunity I get to work with military families.
Whether you need guidance with commute, price range, VA loans, housing or just simply want a few suggestions with planning your move --- I am here to help.
"Joyce is a fantastic realtor. Her professionalism, expertise, and integrity are unmatched. She listed and sold a single family home for my wife and I. We owned the home for 12 years. We lived in it for the first 4 years, then rented it for the next 8 years. Being a rental, the house needed some work in order for it to meet its full potential. Joyce completely understood our goals, expectations, and the budget we had available. Her recommendations for where we should invest to spruce up the home were spot on. The house showed beautifully. We lived 900 miles from the house, so Joyce went above and beyond to set up contractors and inspectors to ensure that the work was of the highest quality and completed on time, at a fair cost. Within the first week of listing the house, we had an offer. Joyce's superb knowledge and professional approach facilitated a smooth sell and closing. The house sold for a price above my expectations and our goals were met. It was a pleasure to work with someone that we could completely trust, especially since we were so far away. Joyce made something that can be very stressful, into a wonderful experience. She has my highest recommendation."

C Rush - Veteran