Military Friendly REALTOR
MTA Approved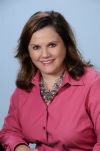 Cell Phone: (571) 296-2312
Office Phone: (571) 296-2312
Website: http://www.heidirobbins.realtor
Profile
Cities Covered: Alexandria, Annandale, Arlington, Ashburn, Burke, Centreville, Chantilly, Fairfax, Fairfax Station, Falls Church, Great Falls, Herndon, Leesburg, Lorton, McLean, Oakton, Reston, Springfield, Sterling, Tysons Corner, Vienna, Woodbridge, Pentagon, Fort Myer, Fort Belvoir
Category: Real Estate Agents/ Broker
Specialties: Buyer Agent, Seller Agent, Rental Searches, Relocation
Incentive Programs: Will match ANY real estate rebate program!
Military Affiliation: Military Spouse
Part Time/Full Time: Full Time
About Heidi Robbins
PSC'ing to the DC area? Are you feeling stressed about it? Looking for answers such as: "Where is the best place to live?" and "What's the commute time like from here to there?" or maybe "How are the schools?" or "Will my BAH cover the mortgage/rent and utilities?", "How does the VA Loan process work?". How about this one"¦"I'm in Germany/Italy/Korea/Japan/(fill in the OCONUS blank) and I want to fly in on permissive TDY to buy a house in 5 days. Is this possible?" (The answer is "YES"!)
These are all great questions that most military families have upon receiving orders to the Nations Capital! Fortunately if you find the right ally, someone who has your best interests at heart, someone that is part of your "military family" and has done this PCS-thing a few times (11 to be exact), this can be one of the most rewarding moves you've made. As a Certified Military Relocation Professional Realtor® and an Army Spouse of 21+ years, I'm here for you every step of the way. The ability to help fellow military families is the reason I became a Realtor® in the first place!
Call today (571-296-2312) and I will help make the transition to your new home enjoyable- whether buying, selling or renting.
BTW"¦if you're not moving for 6+ months or maybe you don't even have orders to DC yet, but you want to start researching "just in case", I totally get it- you're military after all. I STILL WANT TO TALK TO YOU! I will point you in the right direction and provide resources so that you can hit the ground running when those PCS orders surface.
Awards:
2014 Rookie of the Year for PenFed Realty
2014 President's Circle Achiever (top 3% of agents nationwide)
2014 Multi-Million Top Producer for Northern Virginia Association of REALTORS®
Professional Designations:
Military Relocation Professional - MRP®
Seller Representative Specialist - SRS®
Licensed Realtor® in Virginia
Member of Northern Virginia Association of Realtors®,
Virginia Association of Realtors®,
National Association of Realtors®
Email: heidi@heidirobbins.realtor
"Heidi is the absolute BEST! She helped us get the PERFECT house at a GREAT price and with a GREAT rate ... then she helped me to back-fill the lease I broke in my previous rental home. Throughout the entire process, she was calm, competent, knowledgeable, and professional! Every real estate transaction has it's share of drama, and mine had MORE than enough at various stages ... this is the Realtor you want by your side when the pressure is on!"

Carl Linnington - Veteran

"As a military spouse, I move a lot. Through the years I've worked with a number of real estate agents both personally and professionally. Heidi Robbins was by far the best agent I've worked with. She is incredibly knowledgeable about the area, gave us great advice, and eventually found us the perfect place. In the few months we worked with Heidi, she gained my trust. So much that we rented a house in Old Town, sight unseen, based on her recommendations. We are glad we did! We love the location, the home, and the price! I wish I could take Heidi with us to our next duty station!"

Andrea Hutchins - Military Spouse

"The overall experience was just what I imagined. All of our wants and needs were met with understanding and care! She was helpful, courteous, resourceful, understanding and kind. Heidi made our first home purchase a DREAM!
I have recommended her to everyone moving to the area!!"

Daniele Massey - Military Spouse

"Heidi went above and beyond her role as our realtor. We flew in from Germany for a five-day house-hunting trip, shortened to 4 days due to snowstorm. Heidi lined up houses that fit our needs to a T and within four days of house hunting we found the house of our dreams, placed an offer and had an inspection conducted before we were even on the plane back to Germany. Most importantly we felt that Heidi truly cared about our family, which is not an experience we have had before with other realtors."

Liz Gorkowski - Military Spouse

"I am beyond satisfied with my experience of selling my home with Heidi Robbins. She was so knowledgeable, competent, and professional. We were stationed in California at the time and she had our home (in Virginia) under contract the first weekend it went on the market!"

Meredith Cooke - Military Spouse