Military Friendly REALTOR
MTA Approved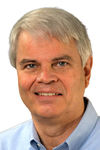 Cell Phone: (703) 327-6800
Website: https://www.soldbyseven.com/
Profile
Cities Covered: Licensed in Virginia, Maryland and D.C. VIRGINIA: All of Fairfax County, Alexandria County and Loudoun County. Cities covered: Alexandria, Aldie, Annandale, Arlington, Ashburn, Bristow, Burke, Centreville, Chantilly, Clifton, Dahlgren, Fairfax, Fairfax Station, Falls Church, Fort Belvoir, Gainesville, Great Falls, Haymarket, Herndon, Leesburg, Lorton, Manassas, McLean, Oakton, Occoquan, Reston, South Riding, Springfield, Sterling, Stone Ridge, Tysons Corner, Vienna, Woodbridge, Henderson Hall, Pentagon, Ft Meyers, Ft Belvoir. MARYLAND: Bethesda, Rockville, Silver Spring, Hyattsville, and all of Maryland. WASHINGTON D.C.: All of DC.
Category: Real Estate Agents/ Broker
Specialties: Buyer Agent, Seller Agent, Relocation
Incentive Programs: My clients receive 0.5% of purchase or sale price of home, at Settlement. This is real money to you. Also, I pay for a Home Warranty up to $650 dollars---any unused balance is paid to you at Settlement, as cash.
Military Affiliation: Veteran
Part Time/Full Time: Full Time
About Tobin Seven
Licensed in Virginia, Maryland and DC as a Principal Broker. Own & operate my own brokerage---SEVEN REAL ESTATE ASSOCIATES---Veteran Owned & Operated. In top 3% of all area Realtors (as determined by sales volume for 2023 - 2016). Specialize in working with Veterans and Active Military and those with high security clearances. 30+ years' experience in buying & selling residential homes. I do not do rentals. Earned Bachelors in Business Administration and Masters in Public Administration. Army Veteran. Eagle Scout. Father of 5 children.
On Board of Directors for Mount Vernon Lee Chamber of Commerce (covers eastern Alexandria, Ft. Belvoir and western Springfield, Virginia). Also on Board of Directors of AUSA (Association of US Army) Fairfax-Lee Chapter (3rd largest AUSA Chapter in US with over 4,650 members). Life Member of MOAA (Military Officers Association of America) and Life Member of the American Legion.
I give 0.5% of purchase/sell price as commission credit at Settlement for my clients---this is real money to you. Additionally I pay for a Home Warranty up to $650---any balance maining goes to you as cash at Settlement.
"I found Tobin to be very knowledgeable and professional. Tobin is a pleasant and easy going person. His attention to detail was very important in getting the highest value for my property. Tobin's can-do attitude and expertise was a plus when interacting with perspective buys. I highly recommend him to anyone who is in the market to buy or sell a home. Finally Tobin is a good friend to veterans!
Thanks Tobin."

Tobin Seven - Military Spouse

"I found Tobin to be very knowledgeable and professional. Tobin is a pleasant and easy going person. His attention to detail was very important in getting the highest value for my property. Tobin's can-do attitude and expertise was a plus when interacting with perspective buys. I highly recommend him to anyone who is in the market to buy or sell a home. Finally Tobin is a good friend to veterans!
Thanks Tobin."

Tobin Seven - Service Member

"Outstanding experience. Tobin's knowledge and professionalism are of the highest order. I would definitely seek his services again and wholeheartedly recommend him to anyone."

Tobin Seven - Military Spouse

"True Professional that Works for You! This was my second time working with Tobin, and lightning does strike twice! First, he is a great communicator with expert knowledge of the home buying process and navigating the changing market. Throughout the search, he gave honest advice, which helped me make more informed decisions. He set up multiple tours to help narrow the search criteria until I found the perfect home. Even after selection, he continued to advocate for repair, credits, closing costs, all while never going above the initial asking price. Additionally, he is a one-stop-shop recommending trusted partners who looked out for my interests (e.g., Home Loan Expert) and acted as a liaison with the Home Builder from start to finish. Under his direction, closing on the home was handled professionally and efficiently despite it being more complicated due to the lack of due diligence of the Home Builder's settlement company. Highly recommended!"

Tobin Seven - Service Member

"Tobin is an absolutely excellent agent. He is extremely knowledgeable about the processes and will not hesitate to advise you wisely, and pursue what avenue you decide on. He's a veteran who still has the warrior mentality, and he directs it to support your purchase process (within his role as a realtor). He works for you, and he will remind you of that multiple times. I will absolutely use Tobin again, should I choose to purchase another property in the area. I can't recommend him highly enough."

Tobin Seven - Service Member

"Exceptional Service! It was such a pleasure working with Mr. Tobin Seven and his wife Roxanne! I am living outside of the United States with a rental property located in the state of Maryland, when it came time to sell the property I found Mr. Tobin Seven via an online search and chose him primarily because he is a Veteran of the Armed Forces like myself. Mr Tobin made some on-point recommendations for a few improvements before listing, and went out of his way to hire and overlook all the work completed by the companies that perform all upgrades to the property. The house was very marketable, had many offers, and it took only 26 days from the day the property went into contract to settlement and for the asking price. Mr. Tobin and his wife Roxanne really go above and beyond to assist any fellow veterans, they were always available and supper responsive! Highly Recommended! Thank you so much!"

Tobin Seven - Veteran

"Phenomenal͏ Client Advocate! In͏ one word, Phenomenal! Tobin and his team have earned my business for life. On both the selling and purchasing fronts, Tobin created unique solutions for every challenge I presented him. From scouting out potential purchase properties with personalized on-site videos to creating unique single property websites to showcase my property for sale, he worked to earn my business over and over again. More importantly, I knew I had any ally in every negotiation. I felt confident at each step of the way knowing that Tobin had done the research and was acting as a true advocate for my best interest. I can't thank him enough for his hard work and dedication to finding my family a true home!"

Tobin Seven - Service Member