Search Public & Private Schools Near Bases
Powered by GreatSchools™
Your Hardest Decision Just Got Easy: Choose the Best School for your Military Child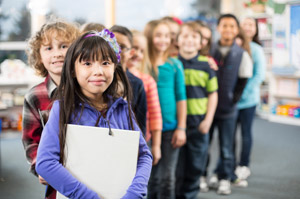 Our military housing program understands that finding military homes are not the only thing you are looking for. Nearly, 80% of military children attend public schools. Military Town Advisor understands your children's education can be the most important decision when choosing where to live. Our military housing program not only provides military home recommendations, but also GreatSchools Ratings, as well as reviews from military families who have the answers you're looking for.
After receiving military orders, researching schools near your next duty station might be the most important decision you make. Military families, just like you, have written reviews to help you make the move to your next duty station easier. Click to search elementary, middle school, and high school ratings and reviews for schools in and near military towns. In addition to school ratings and reviews, military families have also left neighborhood reviews for military towns. Read tips for researching online school ratings.
After finding a school for your kids, read off base housing reviews, military housing reviews, find a military friendly REALTOR, and search for military homes for rent or sale. Then once you are settled, you can search fun things to do near base, and military friendly businesses. We are here to help!
Search School Ratings
Find the best rated schools near your new military base. When searching for military homes for sale or rent, use Military Town Advisor's school information to help you make an educated decision about which school is right for your family.
Military Town Advisor has partnered with GreatSchools™ to provide the most current and up-to-date information and school ratings. When searching for military homes for sale or rent, use GreatSchools™ Ratings as a guide to find a military home in the best school district near your new base. We recommend these ratings as a good starting point or guide to finding the right school, but we encourage you to seek advice from other military families and visit the school in person.