When we moved to our suburban neighborhood outside of Washington DC we knew one person. I felt lucky to move to a place where I knew at least one person. At that point we had been married in the Navy for 13 years. By then you know a friend of a friend everywhere you go. Now you can know a friend of a friend, let me introduce you to my friend Wendy Joachim.
Why Wendy's a True Military Friendly Realtor in DC
Wendy is my friend, neighbor, fellow parent at our children's school, fellow military wife, and realtor. She has one of the warmest friendliest smiles and always makes me feel like she truly wants to chat when I see her. I love this about her! She has stood in the shoes of the military spouse and knows how difficult it is to find the right home in a new duty station.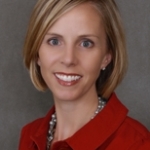 Here is a brief bio about Wendy:
As a military family, Wendy and her husband were able to raise their young children in various bases in the United States and overseas in Cameroon, Senegal and Uganda. During these multiple moves, her passion for design and architecture evolved through the need to create a home for her family. It is the sense of helping families find a home that motivates and inspires Wendy. She understands how the transition to a new area can be overwhelming for a family and knows how to help you feel like you've lived here forever. While many of her clients are military or foreign service, her attention to detail, ability to think on her feet and commitment make her a dedicated agent for any buyer looking for their home. She is a pro at listening to your needs, anticipating your wants and helping you find a home in the right place at the right time.
Wendy, her husband (now retired!) and two children live a full life filled with community activities and adventures in the Fort Hunt area. Having explored many parts of the country and world this is where they plan to call home for some time to come.
You can read more about Wendy on the Fort Hunt Realty Group website. Let Wendy help you find the right home for you when you are PCSing to the Washington DC area.
Wendy's Contact Information:
[Direct] 703.360.6300
[Mobile] 703.946.5298
Also, during your house hunting search, check out base reviews around the D.C. Area!
Did you have a realtor like this for your last military move? Share you experiences and recommend them to our Military Friendly REALTOR directory.