Eek! Did summer blow by way too fast? Don't worry; Quantico, Virginia, stays warm well into October, so there's time to sneak in a few more summer events before it's time to officially welcome fall. Even if you don't get to try every activity, many of them roll into cool weather excursions, like "U-Pick" farms and hikes through historic sites.
Start with these events focused on warmer days. You probably won't be swimming in Lake Anna in November!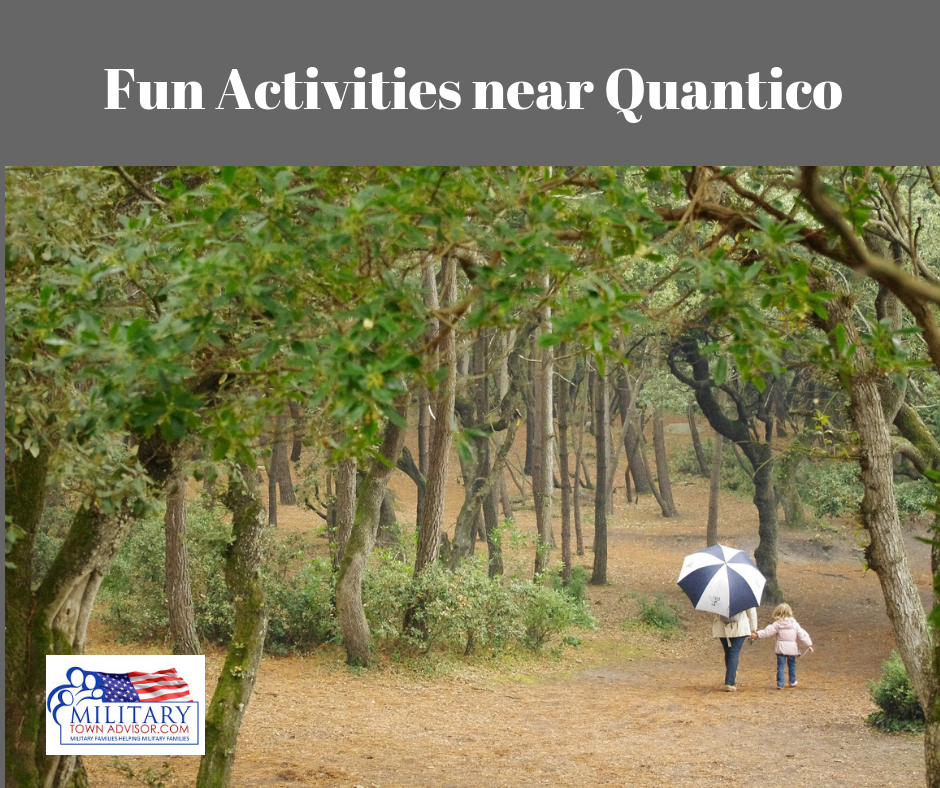 Quantico Outdoor Activities
Marine Corps Community Services. MCSS is close to home, so take advantage of inexpensive outdoor activities ranging from fishing to biking. Or choose your own adventure and ask MCSS to plan the perfect package deal. For only $10 per person, per activity, the outdoor quests are a bargain.
Lake Anna State Park is a local's favorite and has plenty of water hobbies to ensure multiple trips to the lake shore. Boating is a favorite pastime, and rental outlets are easy to come by. The same is true for water toys like jet skis. The park has overnight rental cabins, picnic areas, a manicured beach front, and tours of the Goodwin Gold Mine. Pack your gold panning gear!
Carl's. This frozen custard is synonymous with the nearby city of Fredericksburg. Legions of devotees, local and tourists alike, make Herculean efforts to plan a stop at Carl's. The 1950's throwback décor and delicious custard creations constantly earn plenty of likes and positive reviews on TripAdvisor. Be prepared; you won't be alone in your pursuit of shakes, malts, and sundaes. Pack your patience.
Prince William Forest. There's no shortage of National Parks in the NOVA area, and this one is right in Quantico's back yard. You'll find the typical park activities like hiking, biking, climbing, and fishing in addition to all types of camping from cabin to tent to RV. The park boasts dozens of animals that consider the park their home, so be on the lookout for black bears, white tailed deer, coyotes, and beavers. Don't forget about your free admission with active duty military IDs at Prince William Forest.
If you're family is absolutely. over. the. heat., head inside into enjoy one of modern history's best creations, air conditioning!
Quantico Indoor Activities
National Museum of the Marine Corps. Speaking of history, there's a good chance you're stationed in Quantico because of your affiliation with the Marines. Show your Semper Fi pride and witness Marine Corps history up close. Use the website's Plan Your Visit and Exhibits tabs to focus on the parts of history you're most interested in. You won't want to miss anything. Admission and parking are free.
Shopping. There's plenty of cool air within the local shopping staple, Potomac Mills. Mills Malls are located across the country, so you're probably familiar with their circular path to catch each and every storefront, but Potomac Mills is a bit different, as there are large stores and restaurants such as IKEA and The Cheesecake Factory adjacent to the mall, but not located directly inside. Do your best to shop during the week days when the crowds are smaller.
Warm days turn into cool nights, so take advantage of both and enjoy the best of the oncoming fall season!
Quantico Fall Events
Farmer's Markets and U Pick Farms are certainly on the top of the must-do fall lists. The bounty is full at harvest time, and there are two farms near Quantico to get your taste of life on the farm. Miller Farms Market is one to watch, as they post what is in their field for picking. Sweet corn, tomatoes, squash, and watermelons are just the start. Look for milk products and later, pumpkins and Christmas trees. Another farm to keep an eye on is Braehead Farm. U Pick berries are available until the first frost. In their market, mountains of goodies are available for purchase: produce, fresh meat and pork, free range chicken eggs, dairy fresh milk, ice cream, jams, and a variety of baked goods—pies cookies, muffins, and loaf cakes.
Drive-In Movie Theaters. As Danny Zucko most famously said, "Oh, those summer nights!" Teach the next generation what drive-in theaters are all about, because they're a dying industry across the country. Luckily, there are two sites within less than a 2-hour drive from Quantico: Goochland Drive-In and Family Drive-In Theatre. Check out both of their websites, because they offer plenty of advice of what to bring, if pets can attend, and even the option for double features.
Local Wineries. Is there really any better way to soak up the warm sun and take in fall leaf vistas from rolling hills? Virginia in general has a substantial wine presence, but near Quantico, there are several vineyards and wineries to do as much tasking as you please. Potomac Point Winery, Lake Anna Winery, Wilderness Run Vineyards, and Mattaponi Winery are open to teach newcomers all about their winemaking craft. If you're worried you'll miss something delicious, jump on a tour: Trolley Tours of Fredericksburg or the Grapes and Grains Trail.
Are you convinced? Indoor, outdoor, rustic and refined, there's plenty to do near your home in Quantico before the cold weather sets in.
Want to know more about the Quantico area?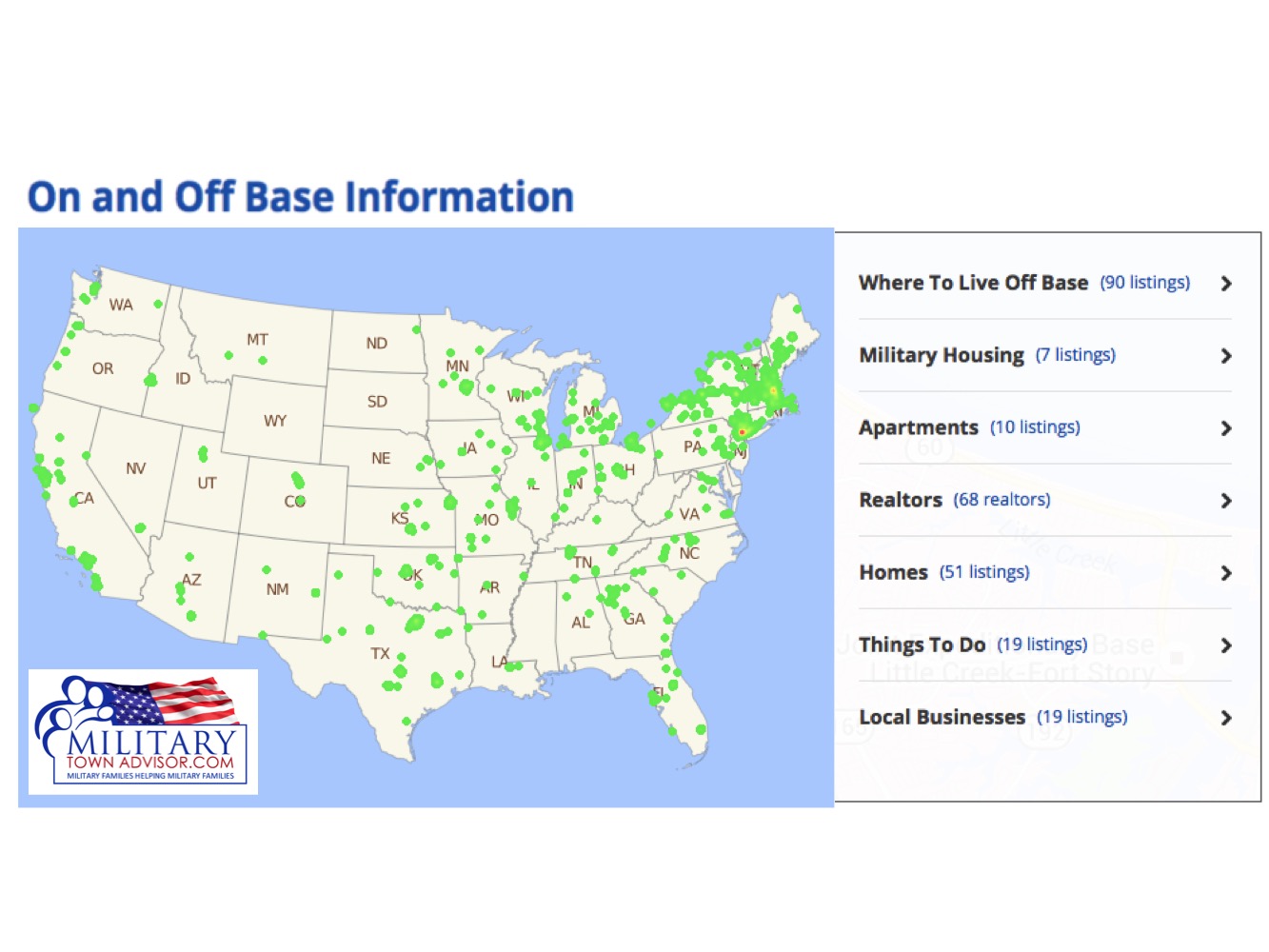 Download your free Military Family Guide to Quantico and check out MilitaryByOwner's Quantico Live Facebook page.
by Dawn M. Smith