A1A Beachfront Avenue! (now you're singing Ice Ice Baby)
One of the neatest things a fellow Navy spouse introduced me to was hunting for shark teeth on A1A Beach.
During the 7 years we spent stationed at Naval Station Mayport, we managed to collect a jar of shark teeth. It is one of the neatest things we have as a reminder of our days on the Atlantic coast. Its also a fantastic thing to take visitors to do.
My favorite shark tooth beach is off of Solano Road in Ponte Vedra, not far from Jacksonville Beach.
Shark Tooth Beach is located in a neighborhood where Solano Road meets the Atlantic Ocean.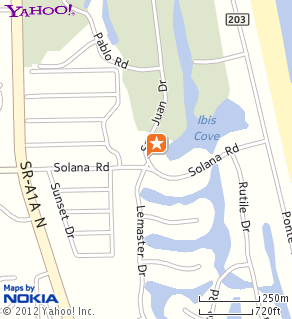 There is a public beach walkway there. You need to park your car in the parking lot of Christ Episcopal Church then walk about ¼ of a mile down to the public access walkway. This is not a beach trip where you are dragging 40 pounds of beach gear with you. Keep it simple! Put your kids in the stroller or wagon with a collecting bucket for each of them and some water and go.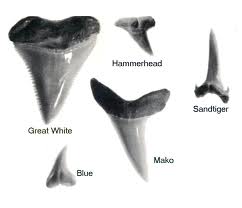 Shark Tooth Beach is covered with sea shells and shark teeth. You need to train your eyes to look for the shark teeth. You want to look for little black triangles. Finding your first shark tooth is the hardest. Once you find that first one the rest just start jumping out at you. Take your time and enjoy strolling up and down the coast.
Tip: keep a bottle of baby powder in your car. When you get back to the car coat any wet feet, legs, hands with baby powder and watch the sand just whisk away.
When you are finished with your shark tooth adventure drive over to Zoes Kitchen to grab a bite to eat. Zoes has the most delicious chicken salad. Don't worry about dragging your tired kids into Zoes, just get takeout and enjoy it at home! Zoes menu is full of tasty treats. The chicken salad is my favorite with a glass of fresh squeezed Limeade don't forget the Limeade.
Christ Episcopal Church 400 San Juan Dr, Ponte Vedra Beach, FL 32082
Zoe's Kitchen
Ponte Vedra240 Highway AIA
Ponte Vedra Beach FL. 32082
If you are stationed by the Ocean, do your beaches have shark teeth?
Might be worth looking into for a fun day at the beach! If you are looking for other things to do in Jacksonville, FL, search our things to do directory.