Live at the beach while stationed at NAS Mayport, Florida!
#1 Naval Station Mayport Base Housing
The first thing I would suggest to anyone PCSing to Naval Station Mayport is to check out the new base housing! It is amazing! I am 100% serious when I say that Mayport's base housing starts right on the Atlantic Ocean. Now of course only a select few Admirals, Captains, and job specific houses are located ocean front but the rest of the on base housing is all within walking distance to the Atlantic Ocean. Lovely!
#2 Schools for Naval Station Mayport Base Housing
If you have school aged children and are worried about the schools that NS Mayport's on base housing is zoned to keep in mind that as a military family your children have preference for Duval County's magnet school programs. Jacksonville Beach Elementary and J. Allen Axson Montessori are two highly sought after elementary magnet schools that would be within an easy 15 minute commute to NS Mayport.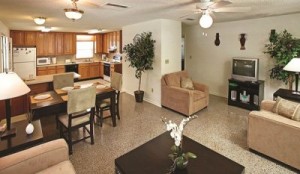 Middle school magnets that are popular are Darnell Cookman and James Weldon Johnson. These are just two of the magnet middle schools to choose from. Fletcher MS and Fletcher HS are both ranked 7 out of 10 on Great Schools, which are located in the beaches area and very close to Naval Station Mayport. There are also 12 magnet high schools to choose from.
Nothing was sweeter to me than living in on base housing. I loved having the security that living on base provided. It was a treat for my husband to have a 2 minute commute to work and to often be able to come home for lunch. We lived in base housing during two tours, neither time was while we were stationed at NS Mayport and that is a huge regret of mine. I should have gone with my gut and lived on base at NS Mayport, now it is even sweeter with the amazing new base housing available.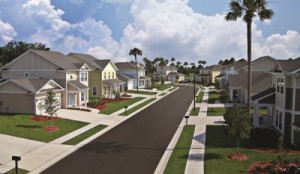 If you have preschool aged children I cannot say enough good things about Community Presbyterian Preschool and Kindergarten. (CPPK) We loved it there! This would be just minutes from on base housing at NS Mayport.
Here is the link for Naval Station Mayport's Relocation Office.
Read neighborhood reviews on our base information page for Mayport!