Many real estate listings frequently contain language about the property being sold in "as-is" condition. Sometimes it is hidden in the bowels of the listing – where only realtors know to look – and it states "as-is addendum required."
#1 Know the Definition of Buying a Home 'As Is"
There is a lot of confusion about what this really means. Does it mean "what you see is what you get!" or does it mean that the seller will make no warranties and no repairs. BOTH! Unfortunately, many people misunderstand the term to mean the property is in need of significant repair- which is not necessarily true.
#2 Understand What 'As Is' Means Legally
Prior to January 2012, the regional sales contract contained a paragraph on page 2 called the PROPERTY CONDITION CLAUSE of the contract. This paragraph bound the seller to convey the property with systems and appliances in working order unless otherwise specified in the contract. If a purchaser and a seller negotiated a contract that included the "as-is" addendum, items considered "property condition items" or "paragraph 7 items" were considered exempt. In other words, the parties could agree that no repair items outside of paragraph 7 were subject to negotiation. The seller was still obligated to have all systems in appliances in normal working order.
After January 2012, a revised regional sales contract was introduced. There were major changes in the content of this paragraph that significantly affect the obligations and expectations of the parties. The Seller is no longer required to provide any warranty as to the condition of equipment, appliances, or major systems by default. Purchasers are encouraged to include a home inspection contingency in order to assess the property condition and to negotiate items to be repaired. But if the Purchaser declines the opportunity for inspection(s) or checks "AS-IS" box, the Seller's obligation is simply to deliver the property in substantially the same condition as of the date specified in the opening sentence of this paragraph. The addendum language has also been amended to state clearly "No right to negotiate" as part of the clause. Purchasers in this scenario are accepting the property in existing condition no matter what they find in the home inspection.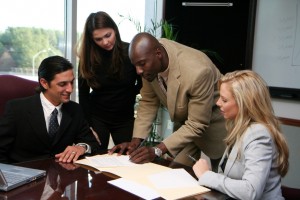 #3 Nothing's Final, there's always Room to Negotiate
Practically speaking, it is not always black and white. Contracts with a home inspection contingency offer the purchaser to exercise their right to "walk away" within the specified period. In fact, purchasers can choose to exercise this right at their sole discretion without obligation to identify a reason. This means that even a purchaser who has checked the "no right to negotiate" box can "negotiate" with a seller who does not wish for them to walk away. All of this requires experience, honesty, and a good faith effort to move a transaction forward to mutual satisfaction. A true negotiation does not have winners or losers – but 2 parties who are "happy" with the end result.
#4 Know When Buying a Home 'As Is' is a Good Option
Bank owned properties, short sales, fixer uppers, estate sales, regular sales, investment properties, and second homes offer many examples. The "as-is" clause has an important role in today's real estate market. Some transactions would never go through if a seller was required to deliver a property in pristine condition each and every time. Some purchasers prefer to pay a lower price than to demand a certain condition – and many sellers are out of state, juggling multiple transactions, in financial distress, ill, or otherwise indisposed to manage repairs and improvements upon which is a sale is dependent.
#6 Always hire an Experienced Realtor
If you are selling your home, an experienced real estate agent can advise you if selling "as-is" is appropriate in your situation. Doing so may limit your audience of buyers, as the public may not be well informed and educated about what that actually means.
About the Author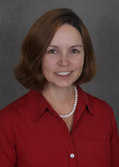 Catherine Jouet, REALTOR
Keller Williams Realty
202-288-9524
-
Catherine Jouet, affiliated with Keller Williams Realty in Old Town Alexandria, is a professional real estate salesperson licensed in VA, MD, and DC. Please visit MY WEBSITE or visit my MY FACEBOOK PAGE.
-
Catherine has been recommended by military spouse Jill, read her review here.