Secretary of Defense Caspar W. Weinberger in l986 designated each April as The Month of the Military Child.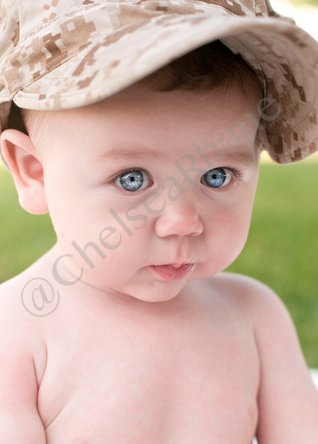 Children serve along side their active duty parent(s) and deserve the respect and admiration just as much, if not more, than their parents. They didn't choose this lifestyle, but they are among the most proud to live it.
I've always admired military children. They become the man or woman of the house when their parent deploys. They get to know their parent via Skype, email and care packages. Children are sad that their parent is deployed, but they love to tell people about how proud they are of their parent and count down the days until their return.
Military children are strong, they endure deployments, relocation, stress, leaving their friends and, at times, struggle to make new friends. They adapt and overcome. It's time to celebrate the military child!
There are 1.8 million children in the military system
Military installations will celebrate the Month of the Military Child with activities such as parades, face painting, carnivals and other events that children enjoy, according to defense.gov. Activities information will be available through base newspapers, youth centers, child development center and family support centers.
Please share Month of the Military Child celebrations with us by commenting below, Tweeting @MilTownAdvisor or posting on the Military Town Advisor Facebook page.