The first time I stepped into Destiny USA, I couldn't believe I was in a mall; this place was so large, it felt like it's own city! Destiny USA is more than just a mall though, it's a 2.4 million square foot complex filled with restaurants, shops, and entertainment!
The closest mall to Fort Drum is Salmon Run Mall located in Watertown, but to be honest with you, the options there are very slim. Destiny USA has every store you can possibly imagine and with four levels of fun, there's something for everyone.
Some of my favorite things to do at Destiny USA:
Shopping: Obviously, shopping is one of my favorite things to do at the mall! With stores for my husband, my son, and myself, we're all bound to find something that fits our needs. Some of my favorite stores there that can't be found anywhere near Fort Drum include Express, Forever 21, The Disney Store, Build-a-Bear Workshop, The Apple Store, and J. Crew. For a full list of retail stores, click here.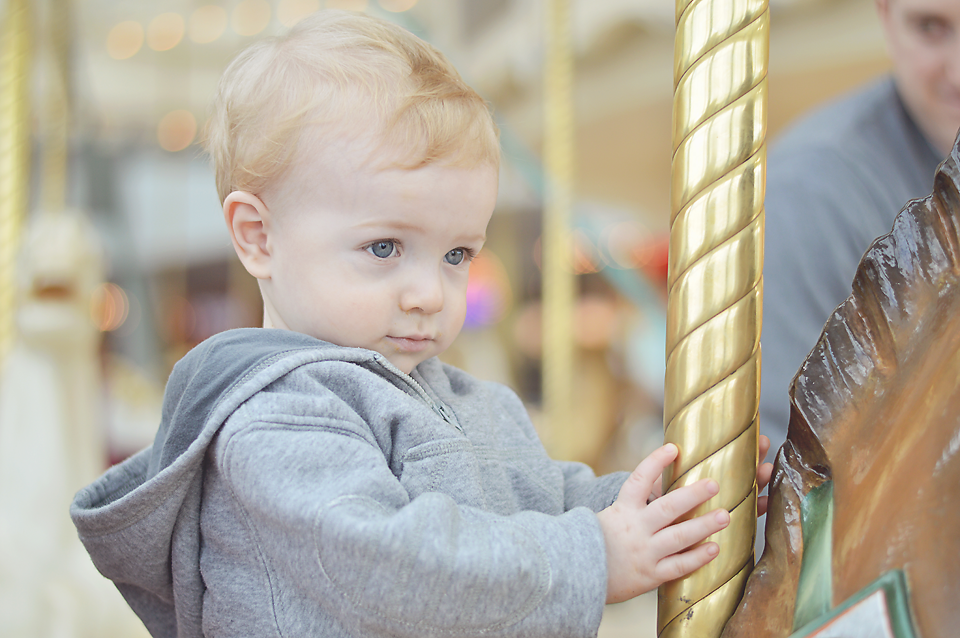 Entertainment: Destiny USA offers a variety of entertainment for all ages on top of just shopping. Although not listed on the website, my favorite part about this mall is the carousel! Located in the center of the food court, my son looks forward to his ride on the carousel every time we go. They also have a movie theater, Glow Golf, comedy club, laser tag, Wonderworks and much, much more! For a full list of entertainment options, click here.
Dining: Whether you're looking for a quick bite to eat at the Food Court or an experience at Toby Keith's I Love This Bar and Grill, Destiny USA has you covered! With other favorites like Johnny Rockets, The Melting Pot and Mr. Smoothie, they've got every type of cuisine to cure your hunger cravings. For a full list of dining options, click here.
Outlets: Even those of us on a budget have a go-to at Destiny USA! In addition to the regular retail stores we all know and love, Destiny USA all offers outlet stores to curb our over spending! Some of my favorites include Saks Fifth Avenue Off Fifth, Janie and Jack and Michael Kors. Why pay full price somewhere else when you can get the outlet price here? For a full listing for outlet stores, click here.
Destiny USA is more than just a mall; it's an experience. Whether you just go for dinner, a full day of shopping, a ride on the indoor racetrack or a combination of it all, you're going to have a fun filled day and make lasting memories. I hope you enjoy Destiny USA as much as we do!
Find fun things to do, read on and off base review near Ft. Drum!