Liberty Station (formerly The Naval Training Center) San Diego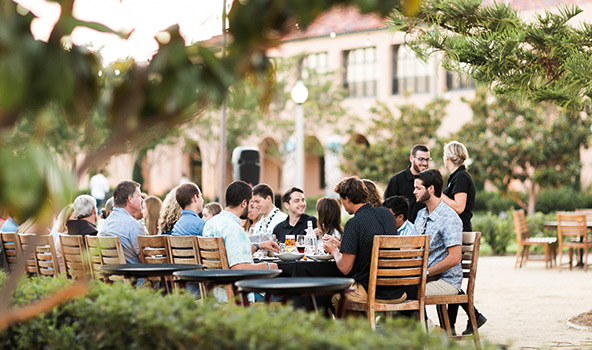 (Image from http://libertystation.com/our-story/)
If you live in, or are PCSing to, San Diego you will probably hear the words Liberty Station. Exactly where and what is Liberty Station?
Liberty Station is the former Naval Training Center. It is located in the heart of Point Loma and is now the site of museums, art, shops, restaurants as well as a great green space that is perfect for dogs, people watching, family reunions and events.
With 28 acres of beautifully renovated Spanish Revival architecture, NTC is a new landmark showcasing San Diego's creative community, and offering state-of-the-art venues for indoor or outdoor weddings, events, parties, seminars, retreats, and meetings.
The first Friday of every month is Friday Night Liberty; free open art studios, galleries and performances, starting at 5pm. You will find dance classes, wine tastings and pairings among the list of events you can find at Liberty Station. There is literally something going on there all the time.
I personally visit to jog around the green space (one full loop is about 2 miles). I also take my children to the amazing playground. There are Bootcamp and Stroller Strides classes held on the green space, daily. There is also plenty of room to fly kites and picnic tables and fire pits for family reunions or grilling out. It is also home to Trader Joe's, Navy Federal Credit Union, Vons, Five Guys, Moment Cycle Sports and numerous other restaurants and retailers.