The St. Augustine Premium Outlets & The World Golf Village were my saving grace on weekends when my husband was working. We were stationed at a Navy reserve helicopter squadron at NS Mayport. When you work with reservists you work weekends. When everyone else was hanging out with their family, I was alone and trying to figure out how to entertain my two little kids and myself. I often turned to St. Augustine Premium Outlets & The World Golf Village for our source of entertainment.
Outlet Shopping near Jacksonville Florida
The St. Augustine Premium Outlets are a fantastic place to shop! The GAP Outlet was always my first stop. I also loved the Crocs Outlet and enjoyed just walking around and finding deals. Don't forget to ask for your military discount at each store! The discount varies from store to store, but lots of stores do offer one.
Find impressive savings at Ann Taylor Factory Store, Banana Republic, Brooks Brothers, Calvin Klein, Coach, Converse, Gap Outlet, J.Crew, Movado, Nike, Polo Ralph Lauren, Reebok, Tommy Bahama, Tommy Hilfiger and more. Located near Jacksonville and Daytona Beach.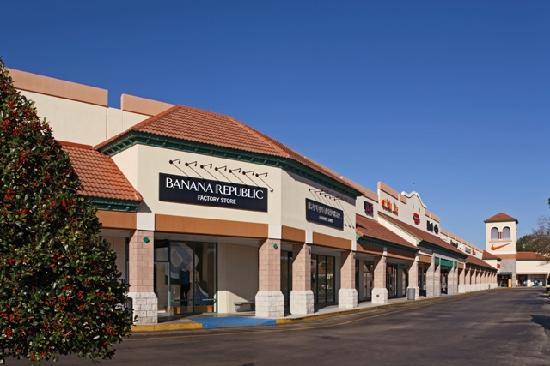 After we shopped at the outlets, we would get onto I-95 again and head back North to The World Golf Village.
World Golf Village and Kid Activities
World Golf Village in St. Augustine, Florida is home to the World Golf Hall of Fame and features top-rated accommodations, championship golf courses, the PGA TOUR Golf Academy, golf-themed dining and much more. That is what it is to most people. To my children and I it was the place where we went to ride the giant golf cart, to watch IMAX movies, and to play a game of mini golf! We love it there! The IMAX theater has a military discount. We watched every IMAX from dolphins to sharks, from outer space to the legends of flight. It was a family tradition that the kids and I would watch The Polar Express at the IMAX every December. We saw the Polar Express IMAX three years in a row.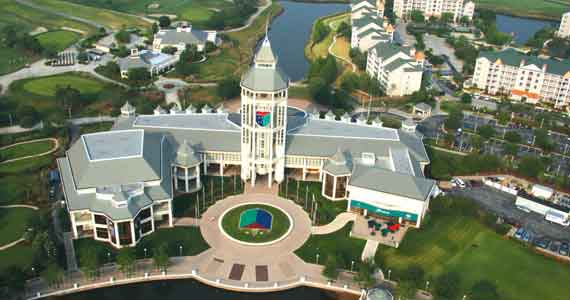 Enjoy a day shopping at the St. Augustine outlets and visiting The World Golf Village!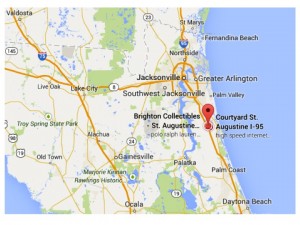 Find more fun things to do near Jacksonville!