Must Love Dogs
I love my dogs Aspen Raine a Gold Retriever Mix and Roman Ulysess a Siberian Husky. They complete our home. The best thing about moving to Pensacola is there are some pretty great places you can take your pet for some fun recreation. Most of the city is very pet friendly and I have found some great dog parks in Pensacola that I'd like to share.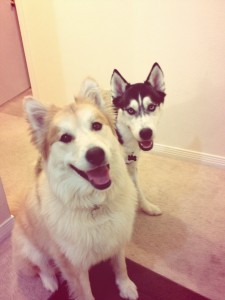 1. Dog Park at Lake Frederic on NAS Pensacola
(East of Sherman Marina)
Free easy access dog beach. It's been litter free every time I've visited. The parking can be difficult when it's a busy weekend. I normally go to this beach just to layout because it's been so much fun to see the dogs and puppies having a good time. When we took our dogs and they were a little scared, but ended up jumping right in with me.
2. Dog Park at Bayview Park
Bayview Park is located at 2001 East Lloyd St. I like this location because it's not only a dog park but it also a water entrance for the dogs. This is a great all around park for families newer play equipment, restrooms, tennis courts, picnic shelter, and a walking path.
3. Dog Park at Roger Scott Athletic Complex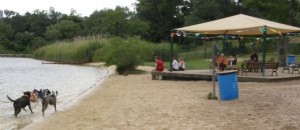 Roger Scott Athletic Complex is located at 2130 Summit Blvd. It has a basic dog park with water available. There are benches in the shade and a picnic table.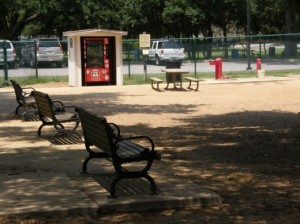 So go and get your dog outside for some socialization and fun interaction. It is a great way to meet people and find out where the best groomer in town is, or a great affordable kennel. Best wishes and I hope you have fun! Remember to bring water because the heat and humidity can really get to your pets.
Whether you are traveling to Pensacola or you are already stationed here, check out this list of pet friendly restaurants and places to stay.
To find more fun things to do, read our on and off base reviews for NAS Pensacola!
Photo credit: Roger Scott Park photo from http://www.playpensacola.com, Bayview Park photo from http://www.playpensacola.com/parks