Whether you work, stay at home with kids, or stay at home and support your spouse's career, it's important to take some time out for yourself, relax, and enjoy the company of other ladies! I know that for me, a good old fashioned ladies night is what I need to recharge the 'ol Mommy battery. Luckily Omaha has a ton of places where you can get out and let loose. Here is just a short list of some ladies night out ideas you can do with your favorite gal pals.
Old Market
From their website: "The Old Market" is Omaha's most historic, most entertaining neighborhood. The cobblestone streets are home to a diverse mix of shopping, galleries, restaurants, taverns, and people-watching." I couldn't describe it any better. When you hear about Omaha's nightlife, the Old Market is usually one of the first things mentioned. There really are so many great restaurants and places to go shopping in this area. A couple of our favorite restaurants in the Old Market are Upstream Brewery, Twisted Fork, Roja, and Vivace. For dessert you can't forget the historic Ted & Wally's for ice cream. There are so many options for a girl's night in Omaha at the Old Market, you really can't go wrong!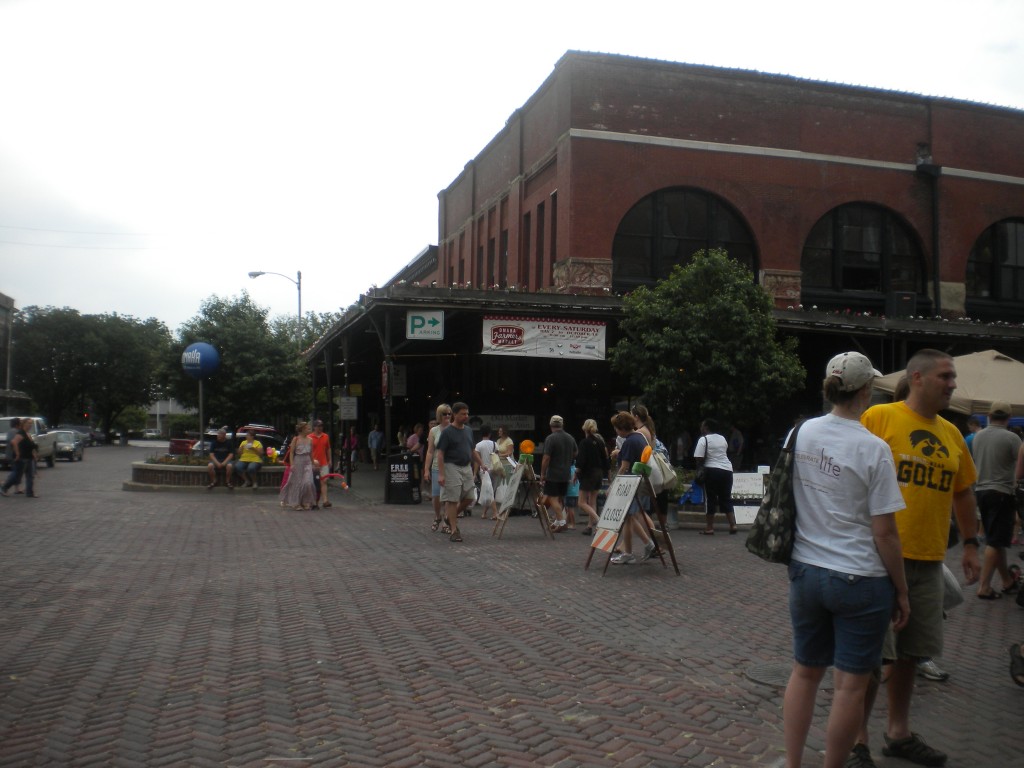 Soaring Wings Vineyard
Just outside of Omaha in the town of Springfield, this adorable family run business is a must see on your list of girl's activities. They have tours (by reservation only) that allow you to see the grounds and where they make the wine and (now) beer for only $3. $6 gets you five wine or beer tastings along with a souvenir glass. Not a wine drinker or a drinker in general? Not a problem, Friday nights during the summer and Sunday afternoons year round offer live music in addition to other events (game night, anyone?) throughout the year. Another plus is the beautiful scenery that allows for a relaxing afternoon or evening with your friends.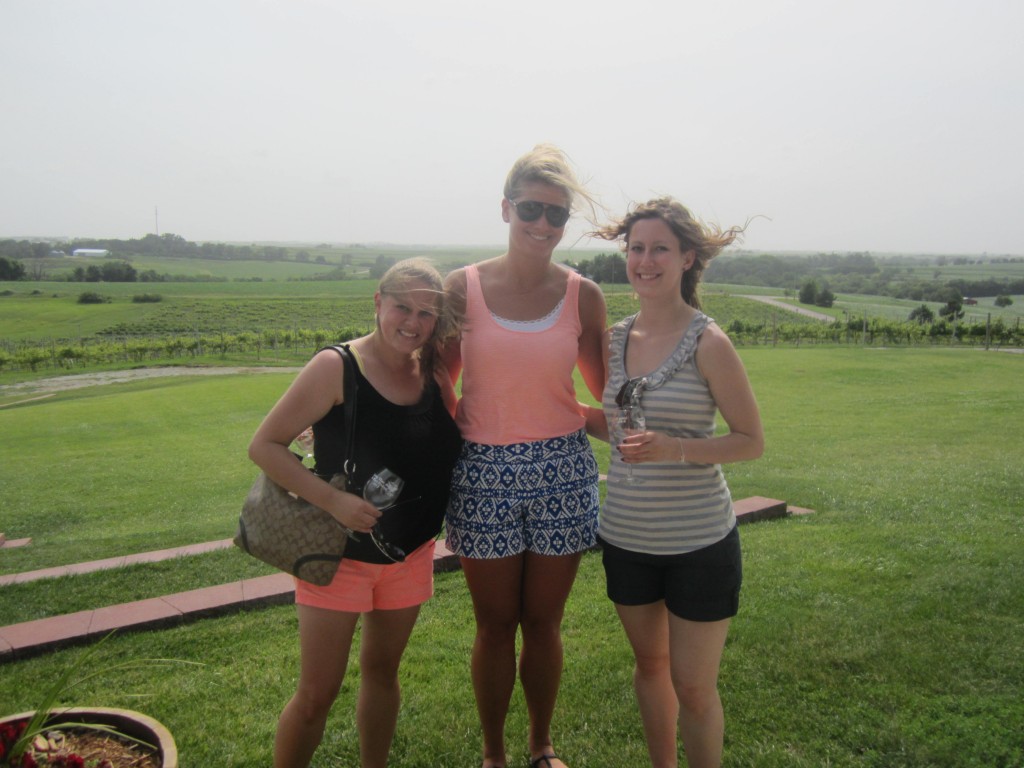 Midtown Crossing
The ever expanding Midtown Crossing area has a host of activities for a girl's night out in Omaha. This area is just west of the Old Market and downtown Omaha. Corky Canvas is a new 'paint and wine' studio that's sure to entertain. This area also hosts several weekly events. On Monday evenings there is Monday Night at the Movies where a free family friendly movie is played on the grassy area. On Thursday evenings in the summer is Jazz on the Green; another free event. If you're lucky, you can get a spot on one of the nearby restaurant patios and enjoy the music and people watching while you take in the local cuisine. Speaking of restaurants, the ones here are top notch. Some of our favorites include Cantina Laredo (Thursday nights are ladies' night which means half price margaritas!), Crave, and The Grey Plume.

Shopping
Why not make an outing of some shop til you drop? Omaha has a variety of options when it comes to shopping. One option is open air malls. Village Pointe (western Omaha) and Shadow Lake Town Center (Papillion) are two of my favorites. In the city of Gretna (about 25 minutes from base) a 65 store outlet mall, Nebraska Crossing, will be opening November 15th just in time for all of your holiday shopping needs. There are also Oakwood Mall and Westroads Mall which house many big name retailers. Want something on a smaller scale? There are several boutiques to check out in the Omaha area. Runway and Kajoma's Fashion Boutique in Papillion are just a few.

Photo from http://stylishentertaining.blogspot.com
Wine
Ok, I know I already mentioned a vineyard but what is a good girl's night without some good wine? Some of my favorite places to grab a glass or two are Morning, Noon, and Night in Papillion, Brix in Midtown Crossing, and Urban Wine Company in the Old Market. There's more than just good wine there so it's a win-win!
So no matter if your spouse is home or deployed, make a night out for your girlfriends and yourself. The friendships with these ladies are so important! They're the ones who are your family and your support system during the good times and the bad.
Find more fun things to do, read reviews for on and off base information near Offutt AFB!