For three years at our last station, I've bought Groupon after Groupon trying to find the perfect massage, the perfect manicure, the perfect facial. It's hard to find someone you have chemistry with, in an area of town that you know and trust, and of course one that sweetens the deal with a Military discount. Since moving to Pensacola, I've found a quaint little spa in a lovely corner suite of Cordova Square; Escape Wellness Spa provides massage, facials, sunless tanning, waxing, make-up application, and nail services! They do it all, and they do it well.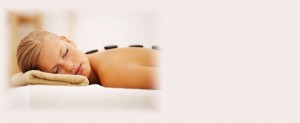 Find Your Escape - Best Spa in Pensacola, FL Area
You can tell they truly love their craft, and care very much for each client through the door. Collectively their professionals have more than 30 years of experience, and are ready and waiting to provide their clients with the best... wait for it... Escape. They also have monthly and weekly specials, and they offer a $5 discount when you check in on Facebook.
4400 Bayou Blvd. #24
Pensacola, FL 32503
850-478-CARE (2273)
Request an appointment online at Escape Wellness Spa
Among their laundry list of services they also have an impressive retail department including Ambre Essential oils, CosMEDix Skincare, and Being True Make-Up, just to name a few. Escape Wellness Spa has won several awards, and has been listed as "Best of the Bay" & "Best of the Coast" in massage and facial for over 4 years!
Oh, and by the way... they're happy to provide military personnel a 10% discount! So, are you on the phone yet? Check them out today!
To find more things to do, read our Military Friendly Businesses near NAS Pensacola!