Strike Zone @ Fort Belvoir Bowling Center
Fort Belvoir Army Post has a fantastic bowling alley. It's bowling fun for all ages! We love to take our family here for a few hours of bowling or to meet up with friends for a 'bowling play date' with the kids. Either way we always have fun.
*REMEMBER SOCKS!*
Fort Belvoir is friendly for kids, families, adults, and the finances! During the summer all military children bowl 1 game per day for FREE!
$3 shoe rentals
Fort Belvoir always has specials going on. Check out Fort Belvoir Bowling Center's website for the daily and monthly specials.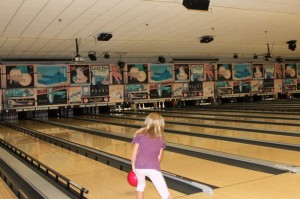 Fort Belvoir Bowling Specials:
Cosmic Bowling on Saturdays starting at Noon
All You Can Bowl anytime from 4-7 PM/ $7 per person (shoes included)
$7 All You Can Eat Pasta & Salad Buffet, Dessert, & Fountain Drinks (Kids under 6 eat FREE)
Host a Kid's Bowling Birthday Party! Join an Adult Bowling League!
*You can put together your own team too!*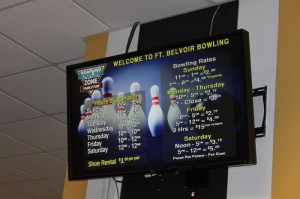 Our typical trip to Fort Belvoir Bowling Center:
Massive Amount of Kids
Complete chaos while we find bowling shoes that fit everyone!
Kids Bowl: Bumpers Up for Everyone!
Little kids use the bowling ramps to roll their balls (there is a ramp for every 2 lanes!)
Food! Great selection of foods at this bowling alley!
Foods options are pizza by the slice or the pie! Burgers, hotdogs, wraps, salads, grilled cheese, loaded nachos, and more!
I love that I can feed our family of 5 for less than $25. (Save a little money and bring your own kid drinks.)
PS. Fort Belvoir even has beer in a bowling ball tap that you can take to your table for those adult gatherings!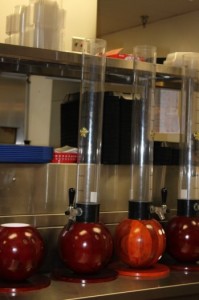 Summer League Information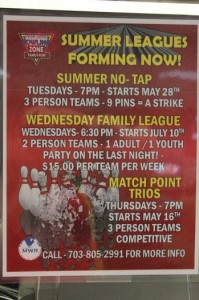 When your bowling is over walk next door to the playground & let the kids play out the rest of their energy! (My kids love this part of our bowling trip.) It's a great playground for little kids and big alike.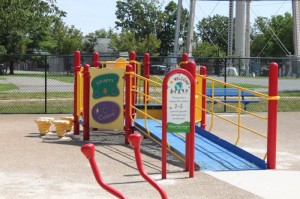 Find more fun things to do near Ft. Belvoir!