Jenna's Deli (sometimes referred to as Jenna's Cafe) is located at the corner of Pleasure House Road and Shore Drive in the Chick's Beach area of Virginia Beach. It is conveniently less than a mile from the Independence Boulevard Gate of JEB Little Creek.
Jenna's was one of my favorite places to eat while we were stationed at Norfolk Naval Station. During this tour we lived on base at JEB Little Creek in Bradford Cove.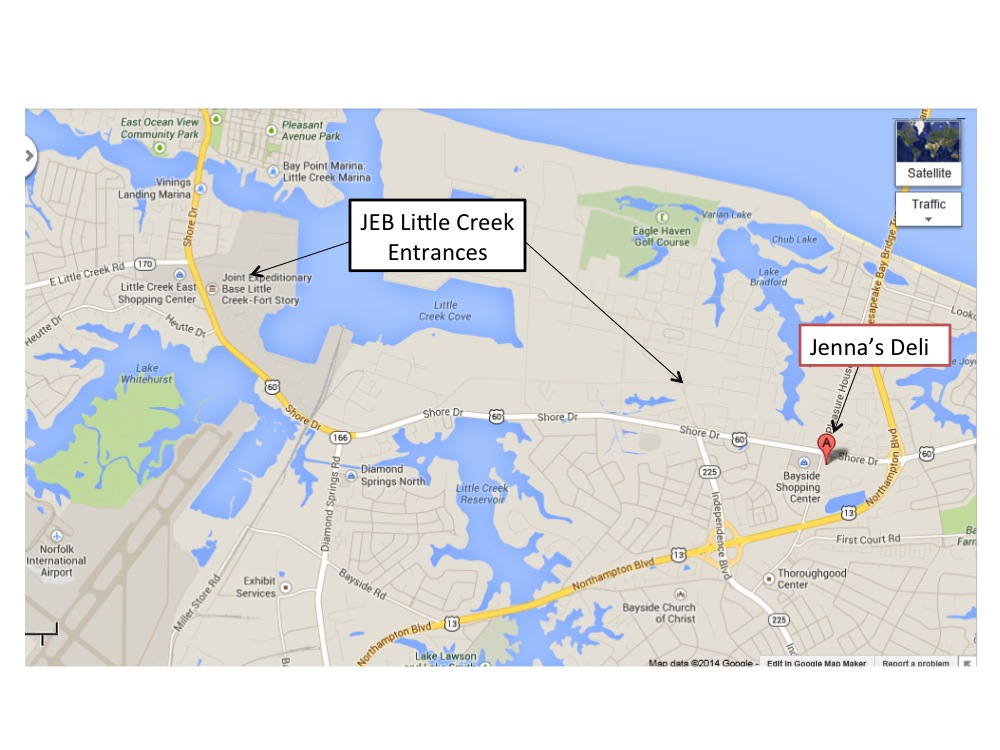 Best Greek Food in Virginia Beach is at Jenna's Deli
I drove past Jenna's multiple times a week for the first year that we lived in Virginia Beach. I had no idea of the hidden gem inside that old brick shopping center with the crazy mural painted on the outside wall. It was a fellow Navy spouse who introduced me to Jenna's. After eating at Jenna's the first time I could not wait to take my husband there. He loves Greek food and he loves little places off the beaten path. Both of these describe Jenna's.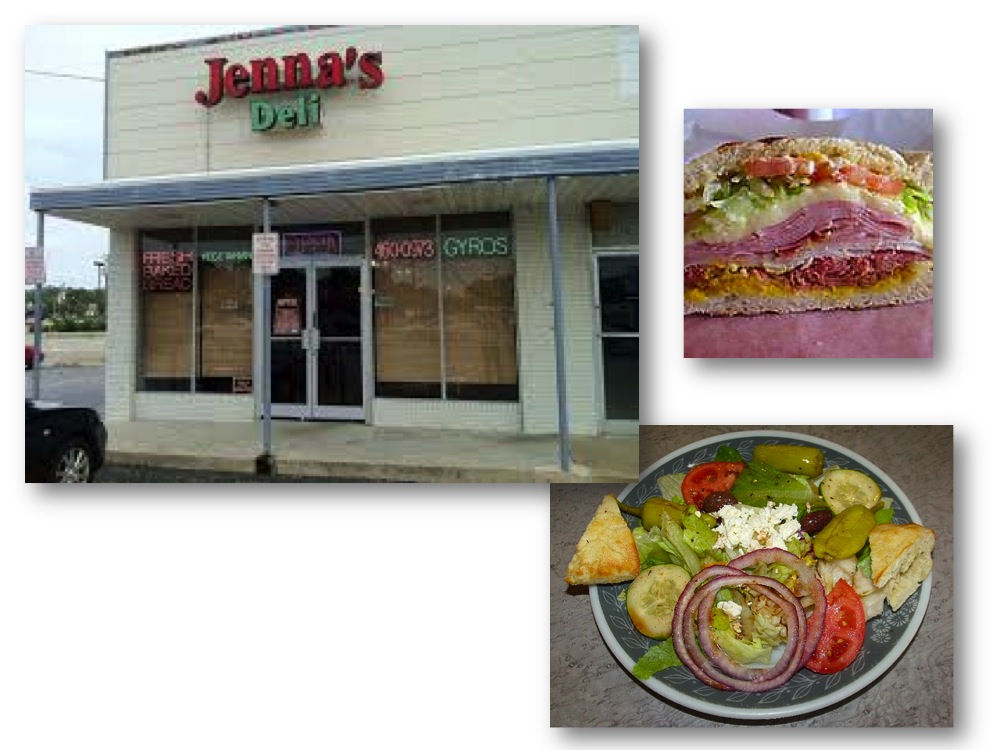 When I eat at Jenna's I do two things: 1. order more food than I ever need to eat at one sitting because it is all so delicious and 2. I don't need to eat again for another 24 hours due to all of the food I consume there.
My favorite menu items were the gyro, hummus platter, tzatziki, and the babaganush. Jenna's has the best babaganush I have ever eaten. I usually order all of those things so you can see why I didn't need to eat for the next 24 hours! The pita bread is thick, fluffy, and freshly homemade. It is divine! The fries are also homemade and delicious! Even the kids meals of PB&J or hotdogs come on the homemade pita bread.
The base housing spouses and I would often meet at Jenna's for a weekday lunch or my husband and I would get takeout from Jenna's on the weekends. Either way eating at Jenna's was always a fantastic experience.
Find more fun things to do near Little Creek Base!