You'd think living in the Evergreen State, you'd be able to find a Christmas tree lot on every corner … and you'd be right! Once December hits, there are Christmas tree retailers in just about every parking lot, but if you want the true Christmas tree experience, you need to visit Hubert's Christmas Tree Farm.
From the moment you arrive you're greeted by Christmas trees as far as the eye can see!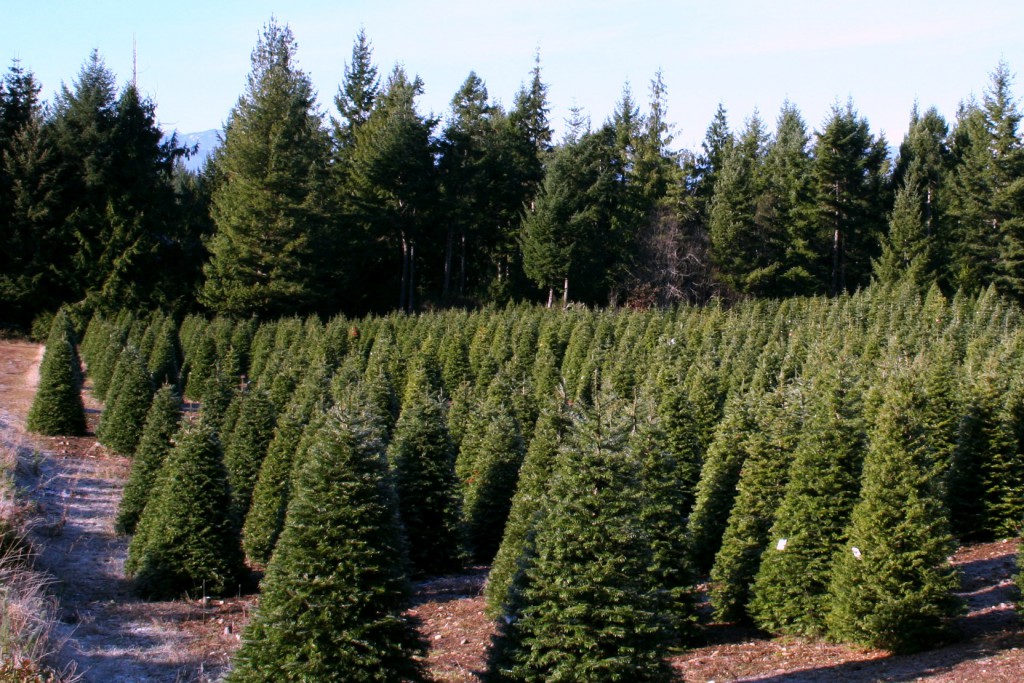 Spend some time driving through the entire 70-acre farm. Park alongside the rustic dirt roads and get up close and personal with each of the twelve varieties of Christmas trees available. From the majestic Noble to the beautiful, thick Grand to my family's personal favorite, the gorgeous, full Douglas Fir, you are sure to find the perfect tree for your family!
While you're on the farm, make sure to come in from the cold to the warm, wood-fired coziness of the Noble House. There you'll find delicious hot apple cider, a photo essay on the hard work required to grow Christmas trees, and, most importantly, the very best views of Hubert's backed by the lovely Olympic Mountain Range! The tractor rides also begin and end at the Noble House so don't miss out on the opportunity to ride around the farm and, in the open air, check out all the views you might have missed from your car!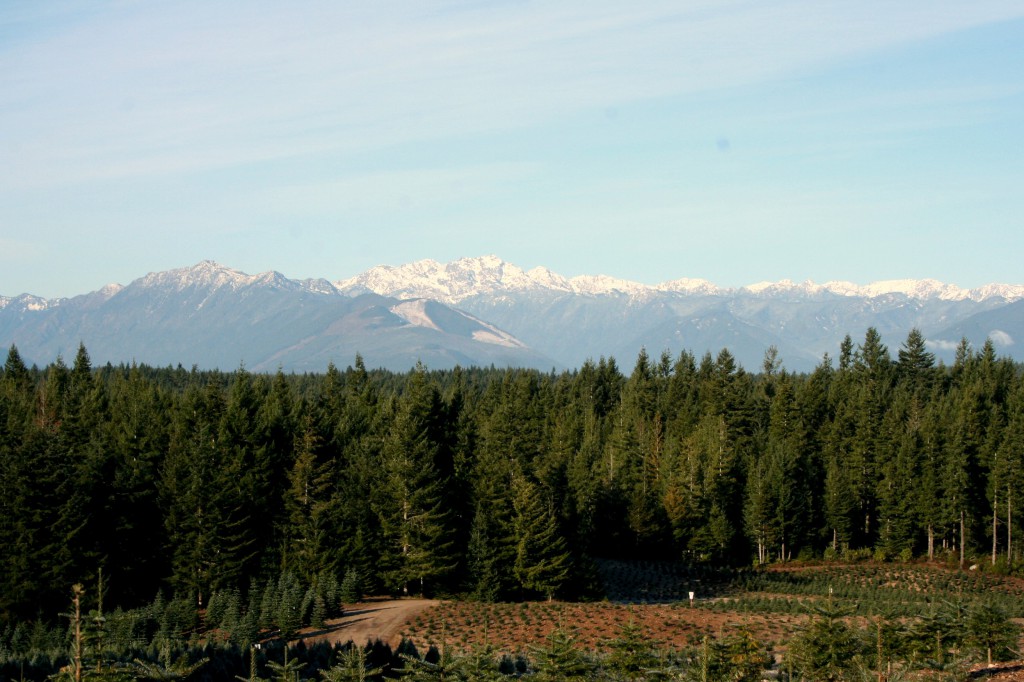 You might also notice a few trees already dazzled in tinsel and ornaments here and there around the farm. Hubert's has a lovely tradition of encouraging those customers who tag their trees earlier in the season to decorate them right in the field! My kids always enjoy seeing who can spot those special trees first and trying to choose a favorite!
I highly recommend planning a whole morning or even a whole day for visiting Hubert's! Bring your camera and check out the views. Take a ride around the farm, and take your time in choosing the perfect tree. I know you'll find it at Hubert's Christmas Tree Farm!
Hubert's Christmas Tree Farm
https://www.facebook.com/hubertschristmastrees/
Located at 4536 Seabeck Hwy NW, Bremerton, WA
Open daily 9AM – 5PM from after Thanksgiving through December 23rd
For more information call (360) 981-5554