As a military family, we all panic when we get new orders. Where are we going to live? What area of town are we going to live in? What school district should my kids go to? And most importantly, WHERE DO I BEGIN?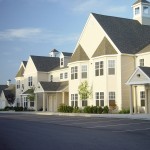 The best way to narrow your search is to gather information about what areas of town you would like to live near and what neighborhood fits your families lifestyle. Next, (if you have kids) you need to take into consideration which schools are best for your kids to attend. These two things are the first important factors in the house hunting phase. If you don't narrow these down first, then you will be lost in a sea of beautiful granite countertops and vaulted ceiling and have absolutely NO CLUE where these houses are located!
Military Websites for House Hunting
I. NEIGHBORHOOD SEARCH:
You can read what other military families have to say about their neighborhoods and areas of town at Military Town Advisor. This is the only site that allows you to read insider information from other military families.
II. SCHOOL SEARCH:
Begin by searching 1. GreatSchools.org, 2. Education.com, 3. Schooldigger.com and of course your local and state school websites.
I also found a great new resource, called 'School and District Boundaries Map' by GreatSchools that allows you to enter an address and it will show you exactly what schools that address is aligned to.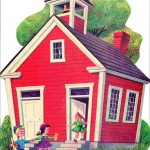 III. HOME SEARCH:
Once you have narrowed down your search, you are ready begin your home search!
Start looking for houses on National Sites and Regional/local sites. Both are very useful in your house hunting phase.
Hint: When searching on national sites, like Zillow and Trulia, save a list of your favorite homes then check to see if these homes are on local realtors' web sites. This will save you time and heart ache because some listings on the big national sites, are not available anymore and they haven't been removed from the list yet. The regional and local realtor websites pull from their local MLS and are up-to-date!
National Sites: Real estate agents pay to have listings on National sites and NOT ALL MLS LISTINGS are on these sites. For example, REALTOR Joe may only choose to put a few of his listings on Trulia rather than all all of his listings. So a house in your ideal neighborhood might not be at the top of REALTOR Joe's list, therefore it's only listed on his local site and not on the national site.
Zillow.com, Trulia.com, Realtor.com allow users to see houses on map at one time which helps you see where everything is located in your new military town. Even though these 3 are very similar, there are a few subtle differences that makes a big difference for military families. Zillow has a better search 'by neighborhood' feature than the others, however they struggle to keep listings up-to-day. Realtor.com has the most reliable and up-to-date information out of the 3!
Hotpads.com- is an amazing site where you can layer maps on top of each other. For example, you can search by zip and school district and the map will show you the houses that are between these two parameters. It's pretty cool, however it's newer and doesn't have as many listings as the Big 3.
Redfin.com- is a company of real estate agents and they are focused on the quality of their agents. Other military families have said this site is best for the DC area. Check their locations to see if they serve your new military town.
Craigslist.com- has free listings, however this may make you question how reliable the owner/landlord is and there is always a risk of possible scams. Other military families have suggested that Craigslist is a great way to find rentals in San Diego, CA.
As mentioned before, don't forget to search realtor's local websites for the most reliable and up-to-date information. They will include ALL of the MLS listings. Also if looking for a rental, search local property managers sites.
Military Real Estate Sites:
MilitaryByOwner.com is a site for military to list their homes for sale or rent by owner. This site will give your house great exposure. This site is the best bang for your buck and is Veteran owned!
AHRN.com is a site for military families to list their homes for rent. It used to be owned by the DoD, but now is owned by a large publishing company, MARCOA Media Inc (which is not affiliated with the military)
Homes.mil is the official DoD website.
IV. Real Estate Agent Search:
Search for Military Friendly Realtors to find someone who truly understands the needs of military families during a PCS.
Well I have to say I think that's a pretty comprehensive list! What do you think?