The answer is yes! And the DoD agrees!
New orders, new duty station, no family members nearby, it's all too familiar for military families. Every time we move to a new military town, we have to start our babysitter search all over. It's frustrating and scary to let a new person into our home and let them care for our children.
About Sittercity Military Program
The DoD has realized this is a huge challenge for military families and has made an official partnership with Sittercity. The DoD provides fully paid memberships, that means FREE, to military families for Army, Marine, Navy, and Air Force families including active duty, Reserve, and Guard. (Update: This program may have been discontinued due to lack of DoD funding)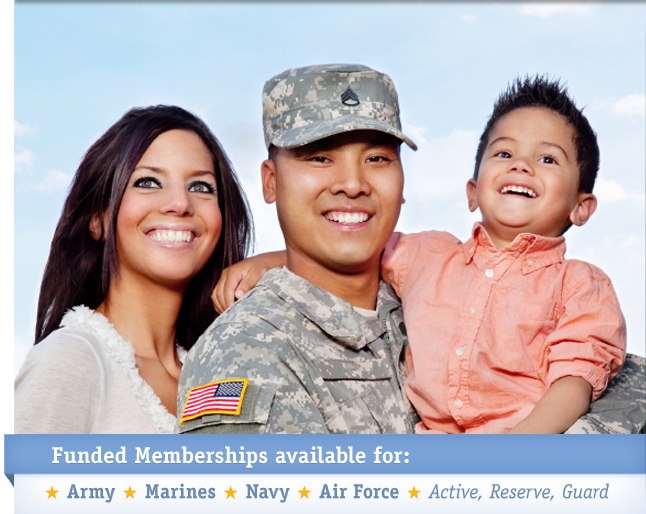 After hearing about this service, I wondered, "Can you really find a good reliable sitter online?"
I decided to get feedback from other military spouses via Facebook and here's what they had to say:
Just used it for the first time this past month and found an amazing sitter/nanny. We interviewed two sitters and really loved one of them. I was hesitant to hire someone through a website, but it has worked out great!"
Another military spouse said:
It's free. I used it in San Diego. I did interviews before hiring. I was very happy with our sitter. She was great!
And here's one more:
We also found a fabulous sitter on sittercity. Of course I had to interview three others before I found her but she has been a life saver allowing me to work full time with my husband's crazy schedule."
Out of 27 comments, there were 23 positive experiences, 2 average experiences, and 2 negative experiences.
As the online world can be a bit scary at times, safety is a big concern at Sittercity. They have implemented a 4 step screen process:
Complete background checks
Check trusted sitter references
Read reviews from parents like you
Interview sitters before hiring
Note: Background checks are included in the military memberships provided by the DoD. Also, a majority of the spouses above, suggested interviewing each sitter in person. They also suggested having the sitter help out around the house while you are there for the first time.
Here's how to sign up for a FREE military account?
You can sign up at Sittercity.com/DoD. Make sure the page has a military family on the front with the Dad in cammo, otherwise if you sign up on the regular Sittercity.com site, it won't be free and you will have to call and change it. I spoke with Lauren at Sittercity's Military Program and she states, "If you've already paid for a membership, Sittercity will switch over your account to the free military membership by calling 888-SIT-CITY. Whenever this happens we are always happy to credit families and switch over their account."
Overall, this sounds like you really can find a good reliable sitter online!
What do you think about Sittercity? Would you use it?