Bluebonnet, the State Flower of Texas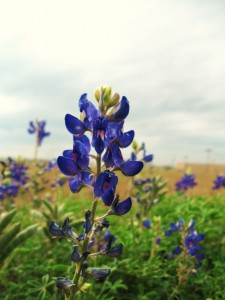 Much like going to see Cherry Blossoms in Washington, D.C., Texans travel to admire the State Flower, the Bluebonnet. Bluebonnets are most commonly seen along roadsides and pastures throughout Texas.One of the things I love about living in Texas is bluebonnet season. Bluebonnets give Texas the perfect pop of cheery color in springtime. Wandering along the backroads of Texas in search of the perfect field of bluebonnets is a beloved pastime during the spring, for most.
Bluebonnet Sightings
Thanks to Facebook page, Texas Bluebonnet Sightings, I have been able to see what locations in Texas have bluebonnet sightings in progress or upcoming sightings.
From the Texas Bluebonnet Sightings page, I was able to find out that West Texas (including El Paso) does have a different form of bluebonnet blooming this year. It is referred to as the Chisos bluebonnet as it is taller.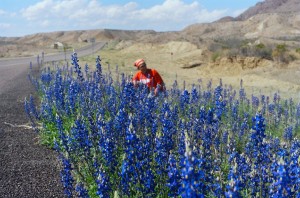 Contrary to popular belief, it is not illegal to pick the state flower but it is illegal to damage or destroy right-of-way and government property in order to pick a flower or two.
It is a beautiful flower to see first-hand, if possible. By visiting the Big Bend National Park website, you are able to plan for a small scenic road trip to visit a wonderful state park and see a little bit more of Texas as well.
Look how beautiful the fields of Bluebonnets are. Click the photo below for the full video.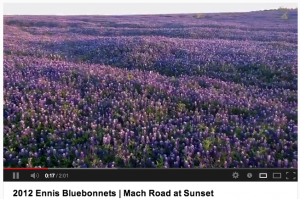 click for video
Learn about Bluebonnets while teaching your children with The Legend of the Bluebonnet
About the Book: Tomie dePaola retells the folktale of how the blue bonnets, the state flower of Texas, came to be. Long ago, there was a terrible drought in the land and many people suffered. A young girl named She-Who-Is-Alone sacrifices her most prized possession, a doll, to the Great Spirits. This doll is her only connection to the family she has lost. The Great Spirits accept her gift, end the drought, and as a sign of forgiveness, they cover the ground every spring with beautiful blue bonnets.
Have you road-tripped to see the Bluebonnets? Do you have advice as to where to go?