There are very few rainy days in San Diego. Whether it's raining, a rare very hot day or just time for indoor fun, San Diego has plenty of options for kids indoor play, while parents can relax with a cup of joe.
Each of these places offer some serious fun for kids of all ages, classes and camps. They all offer a café for snacks and beverages and seating where mom can watch her children while enjoying some much needed coffee. (Socks are required at all the play areas!)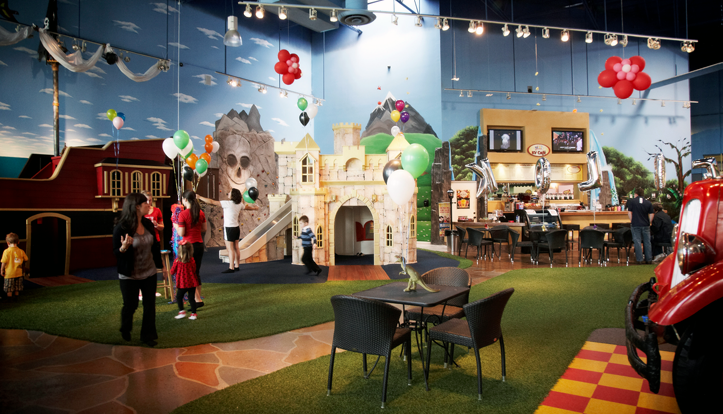 1. Kid Ventures is a kids indoor play center with two locations in Chula Vista and Pacific Beach. Kid Ventures offer camps, a place for parties, classes, and parents' café where parents can relax with a cup of coffee, tea or a snack and know their children are in a safe play environment.
Admission: First child is $12, additional siblings are $8. Memberships and group discounts available. Open Monday through Saturday.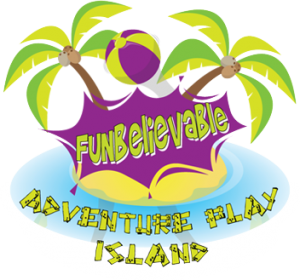 2. Funbelievable is located in Lakeside and boasts being San Diego's premiere indoor play area! This 6000 sq ft facility was designed with the whole family in mind. Interactive games and activities will prompt your child to develop extra social and intellectual skills. They offer a separate baby/toddler area, and even a coffee lounge for parents. Enjoy free wifi, magazines and indulge in the full espresso bar, ice coffees, smoothies and milkshakes.
Admission: First child is $10, additional siblings are $8, with a $1 military discount per child available with Military ID. Membership and punch cards available. Open 7 days a week.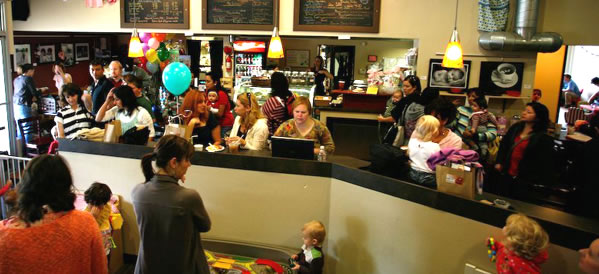 3. Java Mama in Scripps Ranch is a place for adults to meet up, connect to free wifi and get things done, or just relax while children play in a specially designed play area. There is a café for mom, with free WiFi, that overlooks the play area. Designed for kids under the age of 5, there are many activities for them to enjoy.
Day passes are $4.50 per child and have a sibling discount. They also offer a Military Discount.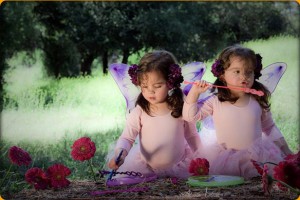 4. Mon Petite Chateau Mommy Cafe in Chula Vista is a café, boutique and play area. Mon Petite Chateau, according to their website, is a magical place where little ones can become royalty or whimsical, have delicate faerie Tea Parties and play make believe.
Admission is $12 for the first child, additional siblings are $7.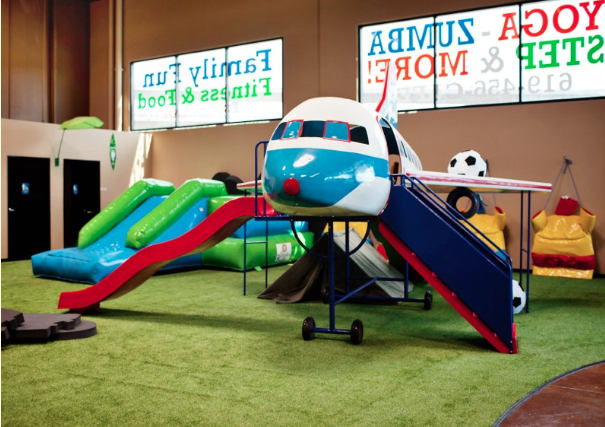 5. Jungle Gym & Café in Santee has it all! Offering a multitude of physical and creative activities for children ranging from 0 to 12 years of age, a fitness studio for parents & kids including Yoga, Zumba, Sculpting Classes, Basketball, Dance & more, a Gourmet Cafe and Birthday Party Center!
Whether it's rainy, hot or you just need a bit of a break, be sure to check out these great indoor kid play places!