Just like scoping out the Clarksville area shopping scene (see: Diamonds in the Rough: Shopping in Clarksville) it's taken some digging, but there are plenty of things to do in Clarksville that make for a great date night out with your special someone.
From one military spouse to another, we all know that between work, training schedules, and deployments it can be hard to schedule quality one-on-one time with our soldiers. The time we have together, though limited, is precious. Sometimes a quality date night for my husband and I is as simple as renting a movie, lighting some candles, and making a big batch of popcorn (his recipe, my favorite). Other nights, I just want to get out of the house and try something new and make memories that will get me through the next deployment.
Wine Tasting & Jazz on the Lawn in Clarksville
Beginning May 11th through the summer months, alternating Saturday nights in Clarksville are dedicated to Jazz on the Lawn at Beachaven Winery. From 1830-2130 the winery hosts local musicians for this summer concert series. Pack a picnic, seating, and your photo ID and enjoy a summer night with your sweetie. The best part, Jazz on the Lawn is free of admission, parking, and wine tasting. For more information and "Rules of the Beach" visit Beachaven Winery-Jazz on the Lawn.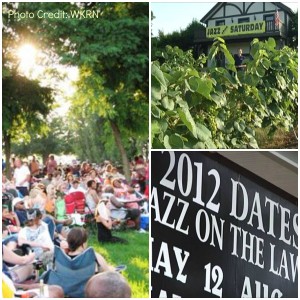 Making Memories & Art
If you have the artistic itch, make an evening of it at Swirlz Art Studio. A fun night out for a group or couple, Swirlz supplies everything you need to find your inner Picasso. For $60 ($5 Military Discount included!) this studio offers couples classes including 2 canvases that when finished, fit together to complete a masterpiece.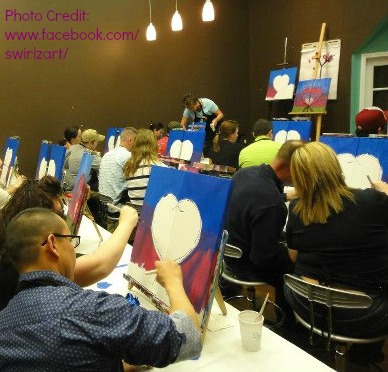 Feeling thirsty? Swirlz is BYOB! Hungry? Located in the Warfield Towers shopping center, they are only steps away from the Looking Glass restaurant (try the Carrot Cake…yum!) and a short drive away from the many restaurants located on Wilma Rudolph Boulevard.
Dining Near Fort Campbell
Maybe trying a new local eatery strikes your fancy. If that's the case, the Ft. Campbell area has some great hidden gems that you can't miss. When I asked my friends to refer me to the best food in town, everyone mentioned Harper House just across the Kentucky border in Hopkinsville. Though I have not been here yet myself, the recommendations I've received are absolutely glowing (and from some pretty particular foodies, I may add!). If the food is even half as good as the reviews I've gotten, this will be my go-to spot very soon!
If you're looking for a casual night out without breaking the bank, Black Horse Pub in Historic Downtown Clarksville has a menu that is sure to please. This family friendly atmosphere is great not only for a romantic night out, but also for a family night out. Their specialty pizzas and sandwiches are top notch, and a great complement to their handcrafted ales, brewed on-site daily.
If your palate is partial to sushi, you must try Kohana located off Wilma Rudolph Boulevard across from Co-Op. Kohana offers innovative Japanese cuisine using fresh, high quality ingredients. Kohana is definitely at the top of my dining list.
Whether you're looking to enjoy a Tennessee summer night, get in touch with your artistic side, or try out a new restaurant, there is no shortage of memorable date night activities around Ft. Campbell. Grab your paintbrush, your picnic basket, or a fork, and treat your hunny to a night on the town.
Beechaven Photo Credit: WKRN
To find more fun things to do, read our on and off base review for Ft Campbell!