There are two great festivals in El Paso that showcase Greek and Mediterranean cuisine.
St. George "Feast in the Middle East" and St. Nicholas Greek Festival are held in the Summer. Both festivals are hosted by Orthodox Christian churches located within a few blocks of each other. The long lines are worth the wait for delicious food at both festivals in El Paso.
Feast in the Middle East celebrates Middle Eastern cuisine with the community of El Paso and is held each May. Listen to live Arabic bands as you enjoy Kibbee, Tabouli, Meat Pies, homemade bread, Baklava, Symbosic and much more. You won't want to miss the best part - a dessert bake table with a lot of Middle Eastern desserts.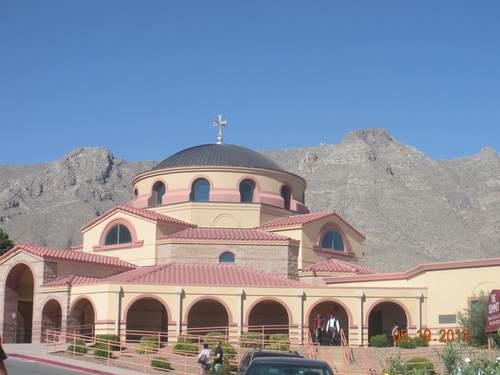 The Greek Festival is August 23-25, 2013. With live entertainment, food, church tours and plenty of vendors, it's going to be a great weekend for everyone. Who doesn't love a good gyro?
St. Nicholas Greek Festival and St. George "Feast in the Middle East" are vibrant celebrations of a minority group in El Paso that have come together to celebrate their respective cultures. You can enjoy the delicious gyros, falafel, and baklava -even in a sundae- that are offered to eat and make you go back for more food.
The festivals also showcase a small bazaar of sorts where you can buy icons, incense boxes, and various trinkets to commemorate the festival.
What festivals in El Paso do you look forward to?