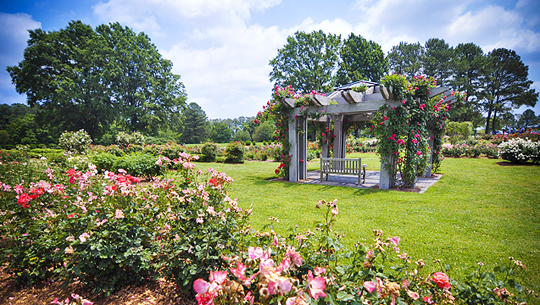 When looking for a fun family friendly activity in Norfolk, I highly recommend the Norfolk Botanical Garden. The garden is hidden next to the Norfolk Airport off Azalea Garden Rd. Celebrating it's 75th year, the Norfolk Botanical Garden is a non-profit museum for plants. Spanning 155 acres and 12 miles of paved trails, it's a great place to spend a beautiful day.
Our Favorite Spots at Norfolk Botanical Garden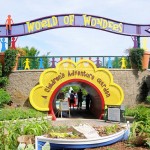 World of Wonders (WOW): A kids area with a water garden. On hot days let your kids run around the water garden, playhouse, go down the slide, and cool off at the Botanical Garden.
Pirates Cove: A huge mound of sand with a cannon and slide. Ahoy mateys!
The Butterfly exhibit: A green room with hundreds of butterflies flying around. If you are lucky, one might land on your arm.
Train: Ride the train around the gardens. Whether you are tired of walking or just trying to entertain your small kids, the train is a great way to see everything.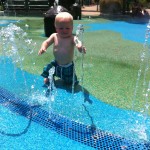 Airplane watching: The botanical gardens are next to Norfolk Airport and there's a hill where you can listen to the air traffic tower and watch planes land and take off.
Food: Bring a lunch and have a picnic or grab a bite to eat at their café. We chose to eat by the Pirate Cove so the kids could play whenthey were finished and we could enjoy our meal too!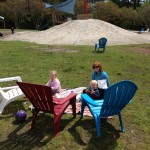 Holiday event: Don't miss the Holiday Lights at the Botanical Garden. They are the best in the area and the best part is you stay warm in your car as you drive around and look at the lights.
Admission is $10 for military & memberships are available
Additonal Resources: