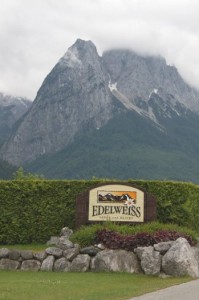 Have you heard of the fabled military resort called Edelweiss? The stories of Edelweiss are the stuff urban legends are made of. I have amazing news for you all of the stories are ......TRUE!
Edelweiss Lodge and Resort is an Army MWR Resort located at the base of the German Alps in the town of Garmisch, Germany.
Our family was lucky enough to fly Space A to Germany for a week! We found breathtaking views surrounding Edelweiss! Take time to enjoy them while sitting on the 2nd floor of the lobby looking out the floor to ceiling windows.
Edelweiss is an amazing military resort for you and your family to enjoy! We have found it to be a great "base camp" for us.
Edelweiss Lodge and Resort Amenities: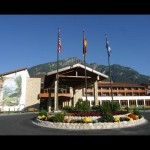 heated indoor pool
blue penny tiled outdoor hot tub
Spa
arcade
restaurants
playground
When we pulled up to the gate guard at Edelweiss a collective "WOW" was audible in our car. We were awe struck by the Alps surrounding Edelweiss. Giant, gorgeous, snow capped mountains with the American and German flags flying together in the valley where Edelweiss sits. Upon entering Edelweiss Lodge and Resort we immediately felt that we were transported to a German ski resort that was immaculately clean and welcoming.
The Alpine Shop: Tour Central

Take advantage of the wealth of knowledge that Edelweiss has about day tours and excursions.
There are downloadable PDFs on Edelweiss website and printed brochures in the resort.
Ask the front desk for restaurant recommendations in the town of Garmisch.
Day Trips & Excursions from Edelweiss Lodge and Resort
You can rent a car and drive yourself to these amazing Bavarian sights or sign up for the tours through Edelweiss and let them take care of everything. Read a list of Day Trips and Excursions from Edelweiss Lodge and Resort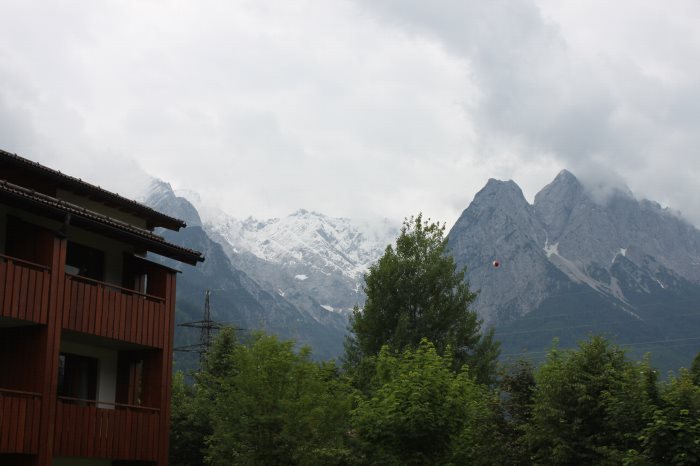 Money Saving Tips
Army PX & Commissary are just around the corner from Edelweiss. Pick up breakfast foods & snacks to store in your room and mini refrigerator, maybe even a German beer to relax with at night.
Walk to two local bakeries for breakfast. Both are within about 3 minutes of Edelweiss main gate.
Go out in town and grab some local food instead of paying for the buffet meals at Edelweiss.
Watch for Special Sales on the Edelweiss website!
Get The Kids Involved!
Bring your camera and a camera for the kids. They will love taking pictures of the amazing sites!
Share your thoughts! Have you ever been to Germany?