Virginia is known for showcasing all four seasons beautifully. You can enjoy the blooming flowers in the spring, the summer sun on the river, and even some snow come winter. However, nothing beats fall in Virginia. Leaves begin changing in September and by October, the skyline are absolutely breathtaking. Taking a drive down Blue Ridge parkway should be on everyone's bucket list.
Another thing on every Virginia bucket list should be to go wine tasting. Virginia's wine scene is one of the most up and coming, with over 229 wineries and vineyards to date. Many of these wineries are nestled right in the heart of the Blue Ridge, making fall the perfect time to venture out for a tasting.
Virginia Wineries
While Virginia wineries such as Veritas, Afton Mountain, and King Family are perfect for a weekend getaway in Charlottesville, there are a few local wineries that are easily accessible from Quantico with just a short drive.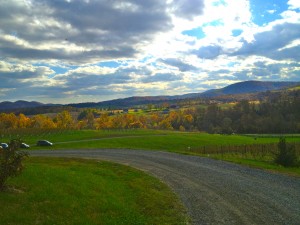 Potomac Point
Potomac Point is the closest Virginia winery to the base, located just a short drive from the back gate. This location offers gorgeous views, indoor and outdoor seating, gift shop and a full restaurant, in addition to their tasting bar. The classic wine tasting ($5) features 6-9 wines while the premier tasting ($10) features all of Potomac Point's wines and signature olive oils. The wine glass is also yours to keep!
Recommendations: After your premier tasting, grab a bottle of the La Belle Vie, order the pork Panini (delicious!), and enjoy outside by the fireplace.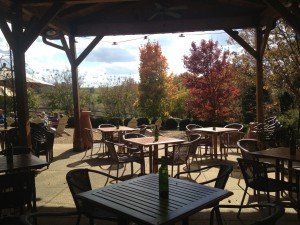 Rogers Ford
What Rogers Ford may lack in appearance, they make up for in personality! Located just west of Fredericksburg, Rogers Ford was one of the first wineries in Virginia. From their wines named for the children to the southern hospitality of their three generations of family members working at the winery, you can see the hard work and love put into this winery. Tastings are $8 and include the wine glass.
Recommendations: Ask about the wine chocolates! They send their wine out to California to be made into chocolate truffles and, as long as they aren't sold out, you can buy a box to enjoy. Highly recommend—they are amazing!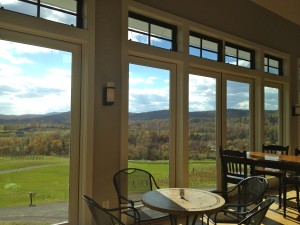 Mattaponi
Mattaponi is definitely one of the most unique wineries in Virginia. It is a Native American Indian Winery located just south of Fredericksburg. In addition to their "normal" wines, they specialize in fruit wines. They have blackberry, peach, blueberry, even chocolate covered strawberry wines! These unique wines are fun, even for those who claim not to like wine.
Recommendations: Mattaponi Winery is also located on a Christmas tree farm! After picking out your tree, grab a glass of their wine with mulling spices and warm up next to the fire.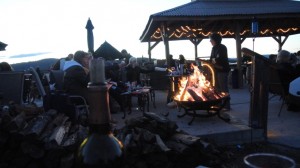 After you try these three, don't be surprised if you can't get enough of Virginia wine! For more information on other Virginia wineries, be sure to check out the Virginia Wine website. Grab a map, pick a wine trail, and see how many of the 229+ wineries you can visit. (My husband and I went to 33 during our time at Quantico. You might call us obsessed!) Cheers!
Find fun things to do, read on and off base reviews near Quantico!