Things I Wish I Knew Before Moving to the Monterey Bay Area:
Fun things to do in Monterey, Pacific Grove, Carmel, and Pebble Beach Area
Location
Central California was a part of the U.S. previously unknown to me and I readily admit the general location of Monterey is stellar on all accounts regarding scenery and travel options. Read my post about living in Pacific Grove vs Monterey. You will experience the most pleasant, glorious, and sunshine filled days during your time stationed here. The mountainous coast is breath taking and the food scene rivals and probably beats many across the country. Outdoor activities are plentiful and there is always a farmers market to be explored.
Travel Excursions
One of the best things about living in Pacific Grove was the extensive travel options our location allowed. We traveled like crazy while stationed at NPS, knowing we probably wouldn't get back to CA anytime soon. We toured many west coast cities from San Diego to Portland with tons of stops in between. Our best Christmas as a family was had at Lake Tahoe, Squaw Valley Ski Resort. Yosemite National Park was a do not miss site for us and was about 5 hours from home. San Jose, San Francisco, and Disneyland are all less than a day's drive. In addition, a lot of military families take advantage of CA's proximity (5hrs in the air) to Hawaii and stay at the ever popular military resort, Hale Koa, on Oahu.
Outdoor excursions are varied and abundant. Kayaking, hiking, walking, biking of all kinds, and general siteseeing happen every day and there is never a shortage activities to explore. There are many organized races, but the Big Sur International Marathon is the area's most popular. A very pleasant surprise was the importance of the influence the wildlife has on the surrounding communities. Research, travel, and overall general affection are all focused on the amazing creatures you will encounter here. We were so blessed to almost daily see or hear sea lions, harbor seals, otters, and even pods of whales!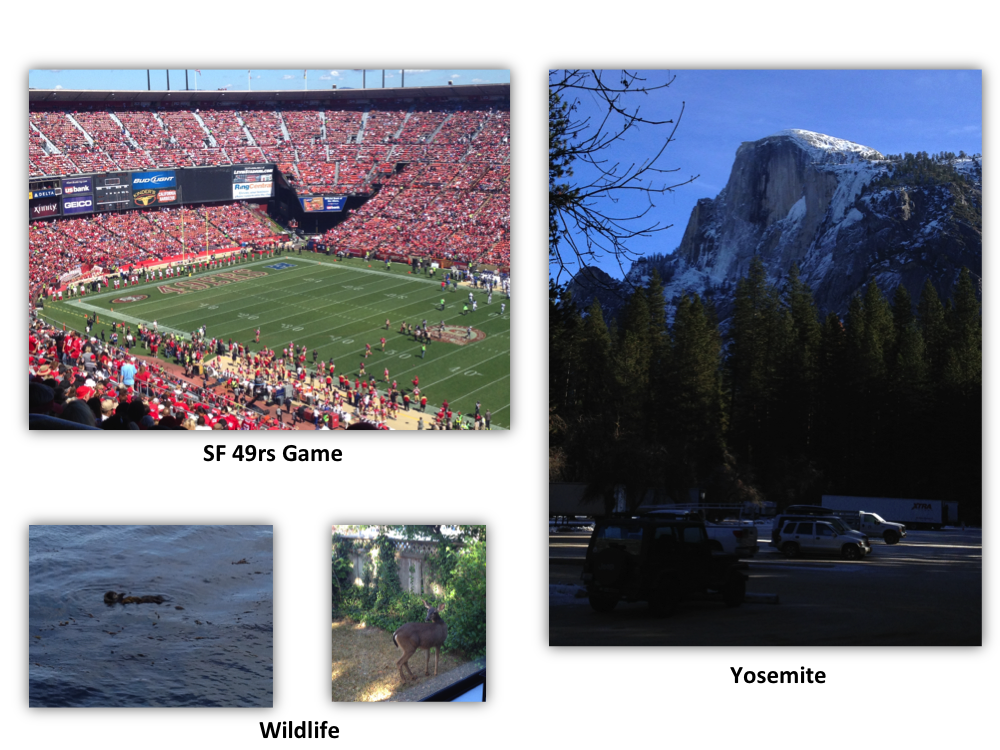 Food and Wine
Before arriving we were unaware of the immense farming industry located right outside of the Monterey area. Dozens and dozens of large and small farms are very close, which means the produce here is outstanding and cheap. I have eaten more avocados in 18 months here than during the rest of my whole life! Artichokes, strawberries, and garlic are some of the popular crops grown and even have festivals honoring their deliciousness. Restaurants take full advantage of the local produce and reward diners with fabulous meals.
The wine. Goodness, the wine. So much wine! What a wonderful place for wine drinkers. I have heard it repeated that the Carmel Valley wine scene is booming so much that industry people liken it to what Napa was 10-15 years ago. I personally have had many happy experiences dining and sipping there and would hate to see it become more tourist laden. There are several other wine region hot spots that I was unfortunately unable to visit to include the Salinas Valley wine region.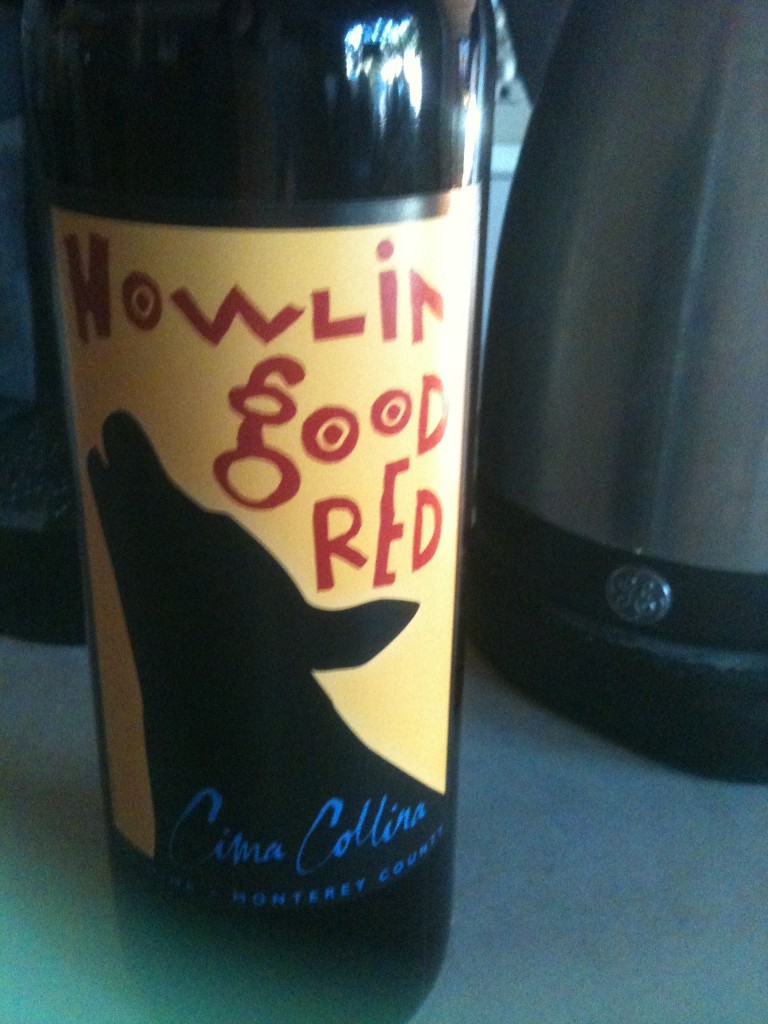 One of my favorite wines from Cima Collina in Carmel Valley.
In preparation for moving, I suggest starting a healthy slush fund well in advance to cover your travel and dining expenses. The experience out here will not be complete unless you take full advantage of the surroundings. Plan for visitors too. In our experience many said they would check out CA, but only a handful did, as the plane fare was cost prohibitive. However, those who did arrive tended to stay for days longer than normal because the trip was so long from the East Coast.
Did I leave anything out? What are your favorite excursions in the area?
Read more reviews near Naval Post Graduate School!