With the gorgeous weather, it just makes sense for Pensacola to be an active city. People are always out walking, biking, or just enjoying the sun. There are also many runners in Pensacola, as well as 5K/10K races and half/full marathons. However running is not limited to the athletic. Pensacola running clubs make running fun and enjoyable for people of all athletic abilities.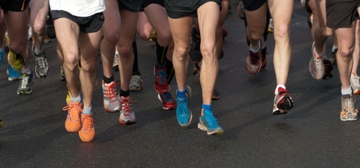 Running clubs are hosted by a different restaurant and/or bar downtown almost every night of the week. People gather, usually around 6pm, to walk, jog, or run a three-mile route through downtown and along the water. Afterwards, everyone hangs out for free food and special priced drinks.
Some of the most popular Pensacola running clubs are:
Seville Quarter Milers on Monday nights at 5:45pm
World of Beer's Tap It In and Run Club at 6pm on Wednesday nights.
Both offer free pasta and half price drinks after the runs and gather crowds of 30-100 people each week.

Pensacola running club is high energy and social which makes the running portion seem less intimidating. There is everyone from Naval Academy marathoners to new mom's with running strollers. It is 100% free to join and absolutely no commitment—come when you want! One fun perk of making the run club a part of your routine is the club shirt. After ten runs, you are given a free run club t shirt and it is seen as a big reward! If you are a "shirted" runner at Seville's, you earn free beer on the first Monday of every month. Run club is a great way to make friends, get active, and enjoy the gorgeous Pensacola waterfront!