Are you moving to the Washington DC area? Stop! Before you do anything else, read our list of things to know before moving to DC.
Things to Know Before Moving to DC
Consider the cost of commuting (metro cost, parking cost, gas) when comparing the price of homes.
Most people stay in the area where they live. For example, if you have a friend who lives near Maryland and you live in NOVA, you may not see that friend as often as you would like and vice versa.
The further you live from DC, the more affordable and more square footage (but longer commute)
Pick a central location if there is a possibility that your spouse will work at multiple locations/bases.
Be prepared for your spouse to work long hours.
You need a realtor to help look for houses to rent or buy. The property market moves fast here. Make sure your realtor has licenses for Virginia, DC, and Maryland. Find a recommended DC REALTOR from other military families.
Get a GPS which has updated information and gives you the best routes. Maps on cell phones may not have the best route and/or they may not be allowed in the future with the new texting/cell phone laws.
Make sure you have AAA and/or USAA if you run out of gas or break down.
Check for flood zones when buying or renting a home (especially near Annapolis or Ft. Meade area).
DC area's BAH is higher than Quantico's BAH. If you are attached to Quantico, but choose base housing on Fort Belvoir, you may owe the difference in BAH. Call housing to confirm.
Consider enrolling in US Family Health Care Plan for the area. You will have access to Johns Hopkins physicians. Read more.
Northern Virginia (NOVA)
Known for their state schools, especially Fairfax County Public Schools.
If buying a home, VA tends to have higher home prices, but lower taxes than DC or Maryland.
Lots of neighborhoods with an overall neighborhood feel.
Lots of upper middle class areas.
Maryland
The most recommended school district seems to be Montgomery County. Also, many recommend Anne Arundel County, and Howard County which are closer to Ft. Meade and Annapolis.
If buying a home, MD tends to have lower home prices, but higher taxes than VA.
A good mix between upper middle class and lower socioeconomic areas.
District of Columbia
The district is separated by 4 quadrants NW, NE, SE, SW.
NE, SE, & SW quadrants tend to have higher crime rates, making the North West (NW) quadrant a more desirable area to live.
Read on and off base reviews for the DC area!
For more information about the DC area, download our FREE PCS GUIDE to DC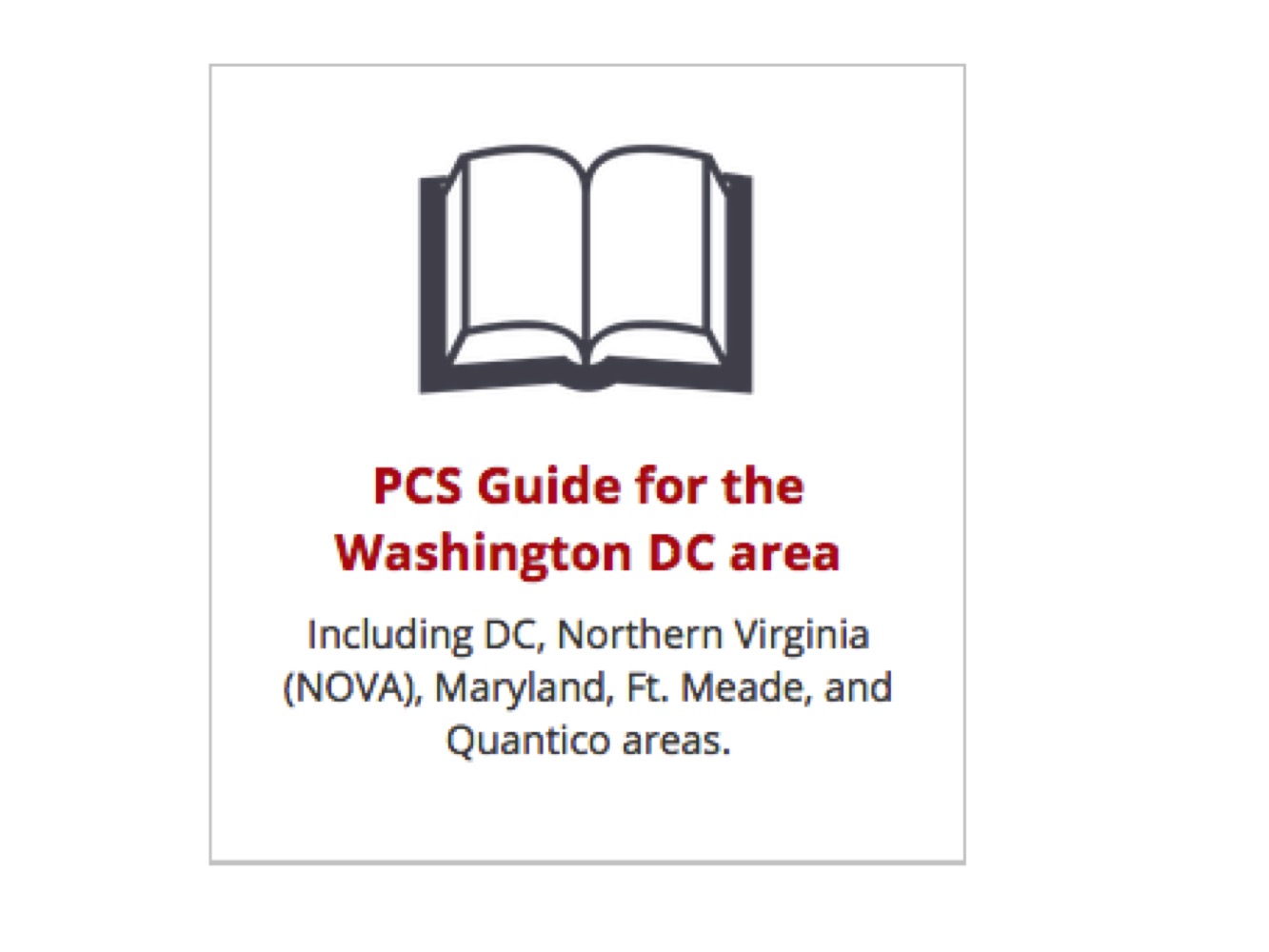 Do you have anything to add to our list of things to know before moving to DC? Leave your comments below!