Funny Name, Great Private School
I had the pleasure of meeting with Tracie Thorndike, community relations, coordinator at Nansemond Suffolk Academy for coffee the other morning. We were discussing Military Town Advisor and ways to spotlight private schools that have great programs for military children. Well, I was blown away by how motivated and receptive she was to finding ways to help military kids. Nansemond wants to go beyond a pep rally on Veterans day, to really reaching out to the military kids. We discussed them having get together and special group meetings for parents and kids of military families. We also discussed training the teachers on how to deal with military kids behavior changes while their parent is deployed or gone for longer than a week. This school seems like a great place to send your kids.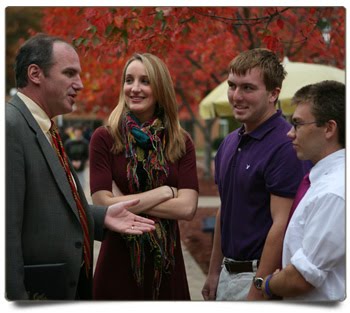 Nansemond Suffolk Academy's mission is to provide an academically rigorous college preparatory education in an atmosphere fostering moral character, respect, responsibility and compassion. With a commitment to honor above all, the Academy seeks to develop and inspire leaders who value diversity, creativity, scholastic excellence and community service.
Here are some fun facts about the school:
College
100% of graduates attend a university, college or school
Class size
Approximately 15 students in Upper School
18 in Lower School
Teacher student ratio - 1:11
Diversity
11% (113) of student population is minority
Geographical Information (aka What areas most kids live in)
Boykins 1
Carrollton 23
Ivor 2
Windsor 33
Courtland 2
Franklin 25
Corapeake 1
Edenton 2
Carrsville 8
Portsmouth 53
Gates/Hobsville 3
Sunbury 7
Zuni 8
Smithfield 87
Virginia Beach 1
Chesapeake 84
Moyock 2
Suffolk 625
Newport News 1
Norfolk 1
In Suffolk, you can save money on your house price and spend more on a private school education
Most people moving into Hampton Roads don't realize that the northern parts of Suffolk are great affordable places to live. From the list above, most students at Nansemond Suffolk Academy come from Suffolk (625), Smithfield (87), Chesapeake (84), and Portsmouth (53). Check out these North Suffolk neighborhoods with lots of military families: Harbour View Riverfront, Steeplechase, Kempton Park, Burbage Grant and many others.
Click to to read on and off base reviews near Naval Station Norfolk!