Born and raised a Texan, one of the first things I did when we PCSed was look for Mexican restaurants in Virginia Beach. I have high standards, but was lucky to find a few good Mexican restaurants in Virginia Beach and surrounding areas in Hampton Roads.
Best Mexican food in Virginia Beach, Norfolk, and Chesapeake:
Tex-Mex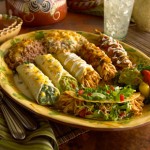 Tex-Mex refers to the borders of Texas and Mexico that blends food products available in the U.S, but influenced from Mexico. Many ingredients are typical of Mexican cuisine, but Tex Mex adds a few extras. Usually these ingredients include pork and beef, along with enormous amounts of sour cream and cheese on top of everything. Yummy and not healthy. Ex. smothered burritos, chimuchangas, and fajitias with cheese and sour cream, etc.
Abuelos in Chesapeake & Hampton. To me, this is the closest resemblance of good Tex Mex since there are also locations in Texas.
Plaza Azteca has several locations in Virginia Beach. Serving both Tex Mex and Authentic Mexican food, I highly recommend the fresh table-side guacamole.
La Herradura on Shore Drive in Virginia Beach. To me, it's a typical Mexican restaurant. Reviewers rave about the service and cleanliness.
El Tapatio in Virginia Beach. A typical Mexican Restaurant that locals rave about. A friend of mine from California referred to the beef tacos as Taco Bell meat- so if that's the style you like, head on over.
Guadalajara in Virginia Beach. This made the list not for their food, but for their MARGARITAS! They are strong and delicious. Okay, so the locals rave about the food, too.
Luna Maya in Norfolk is only open for dinner. This food is more Mexican/Central American food, rather than Tex Mex. It has rave reviews, but realize that it is more gourmet Mexican cuisine, with a cool environment.
Baja-Style Tacos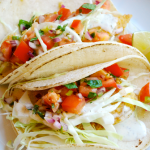 Baja refers to the Baja region of Mexico and California. This style of food is usually fresher and healthier. Ex. fish tacos with pico de gillo and cabbage.
Gringo's Taqueria in Virginia Beach is a typical taco shop. When you drive by, you'll probably miss it since it's in a worn down-looking building with a small sign. Places that look like this scream "amazing food," seriously. This place is my favorite place for fresh tacos, salsa, chips, etc. If you are from California and need a baja taco fix, this is the place for you! Read about the best fish taco here.
Authentic Mexican Food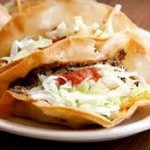 Authentic Mexican refers to ingredients only found in Mexico, usually a lot of cumin, oregano, chili powder and more unusual flavors like cocoa and cinnamon (called mole). These dishes normally utilize meats such as chicken, shrimp, or beef grilled with a side. Ex. tortas, menuda stew, empanada, adobo sauce, mole.
Jessy's Tienda This hole-in-the-wall is located on Oceanview Drive in Norfolk and is as authentic as they come. It's so authentic, they even serve tortas: an authentic Mexican sandwich. It's a quick, order at the counter kind of place, but delicious. http://www.gringosvab.com/