Whether it's a scorching summer, blistering winter or you're like me and don't like plain water, these flavored water recipes that you can make at home are delicious. My obsession began a few years ago at a spa when I was offered cucumber water -- I've been hooked ever since. There are endless options for flavored water / fruit-infused water recipes.
4 favorite flavored water recipes
I made these for a bridal shower and they were such a success that I'm making them consistently at home. There are no real measurements, just wing it and do what you think is right. Seriously, you really can't mess these up.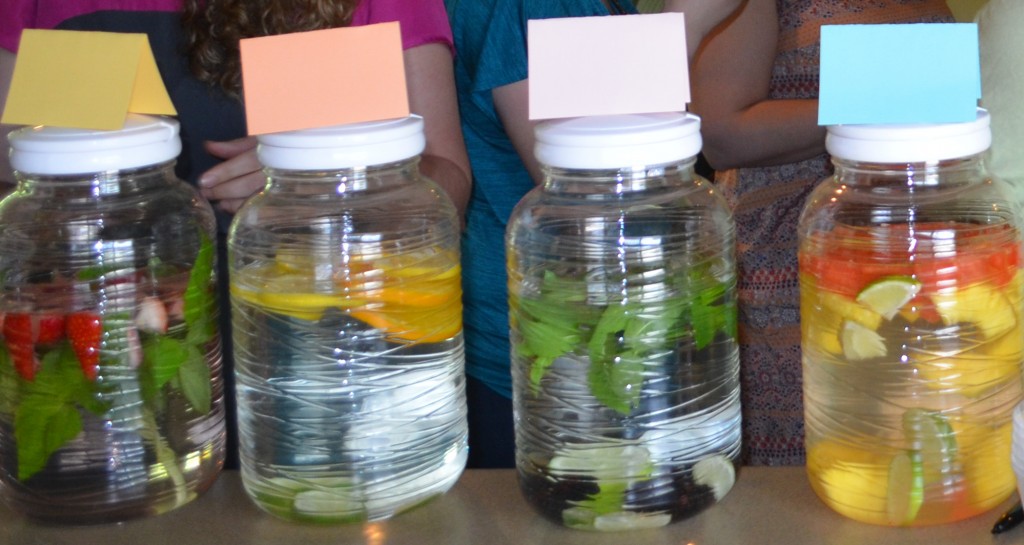 Citrus Water
Sliced oranges, lemons and limes.
Whenever a water recipe calls for lime, I use just a couple slices because it can be overbearing. Wait 2-3 hours for the flavors to develop and then adjust accordingly by adding fruit you would like to taste more of. If it's too strong, empty some of the water, remove some fruit and add more of what you'd like to taste.
Blackberry Water
Blackberries, lime slices, mint sprigs.
This was a very popular choice at the bridal shower. It was very crisp and refreshing, but not too strong.
Berry Basil
Sliced strawberries and fresh basil.
Hands down, the favorite water at the bridal shower, and now in my fridge. It was the perfect blend, though when I made it at home, I used too much basil. Problem solved, add more strawberries.
Tropical
Chunked pineapple, chunked watermelon & sliced or wedged limes.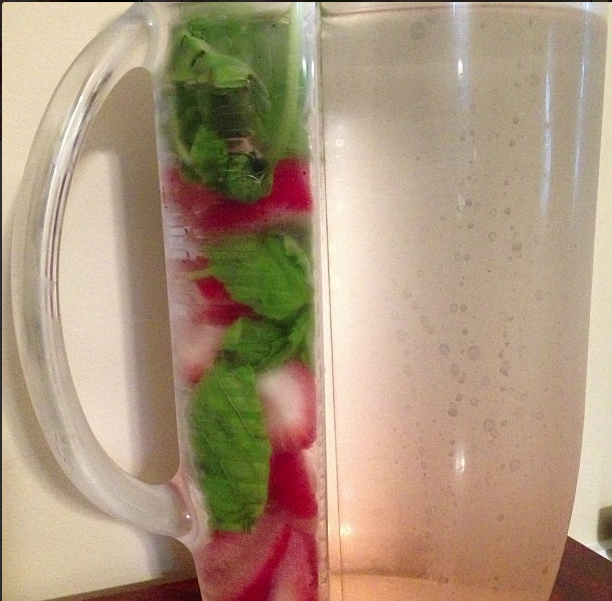 If you drink the water within a day or two, refill it using the same fruit and it will still have a refreshing flavor. I use a fruit infusion pitcher, which you can find just about anywhere, but a regular pitcher works too.
MilitaryTownAdvisor.com is created by a miliary family.