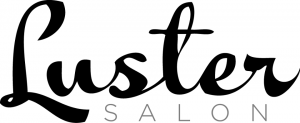 Small Business Spotlight:
an outstanding salon in Clarksville, TN
In my short time as a Military Spouse, I have quickly come to realize that one of the hardest parts of PCS'ing to a new duty station is searching for service providers you can trust, and in this instance-a good salon in Clarksville. As it always happens, scouting out a new stylist is put off until you're in a moment of need and are forced to 'einey meiny miny-moe' your way blindly to whoever has paid more for a featured listing on Google. Now I don't know about you, but the prospect of being able to avoid all of the rude receptionists, bad haircuts, and overpriced coloring, makes me giddy with excitement.
When I first found Luster Salon, I had procrastinated a much needed haircut until the day before my birthday, and of-course, I wanted to get a same-day appointment (after 5PM)…yes, I am crazy…)). After calling some of those 'featured' Google listings to no avail, I came across Luster and hoped for the best. I spoke with their receptionist and told her my situation and not only did she not treat me like a crazy person, but fitted me in for that evening and even stayed open late to accommodate my schedule.
*Now, I should make a point to mention that I have had some very bad experiences with salons in the past and had been with my stylist in Michigan for 5+ years (even after moving to Ohio AND Chicago) and I was terrified of a stranger butchering my tresses, but like I said-I was desperate.
Upon my arrival at Luster I walked in the door and felt at ease. Their adorable décor and fabulous staff made me feel like I was with friends, and the scalp massage I received quickly whisked my worries away. Diane gave me an amazing haircut that was exactly what I wanted, and has been my go-to stylist ever since!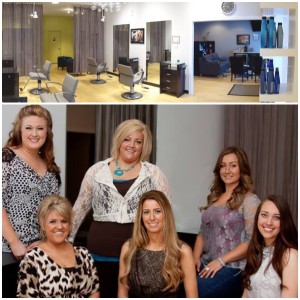 Photo by Lisa Authier Photography
Among their menu of services, Luster offers Moroccanoil Signature Treatments, VersaSpa Sunless Tanning, glo Minerals makeup application, facial waxing, and more. You will feel like a VIP from your first visit onward, starting with their "new client welcome gift" which includes a menu of services, information on the VersaSpa sunless tanning system, a sample of from one of their product lines, as well as a $10 credit for a future visit. Their hospitality continues throughout the year, with a special "Happy Birthday" e-mail for $10 off a retail purchase during your birthday month, and discounted gift card offers kicking off in November just in time for the holiday season.
With their laundry list of perks, attention to detail, fair pricing, and impeccable customer service, Luster Salon holds a secure spot as an outstanding small business in the Clarksville/Fort Campbell community.
Find more things to do, read on and off base reviews near Ft Campbell!