Looking for a new book to read? Check out this amazing new military inspired contemporary romance, Full Measures (Entangled Embrace) by Rebecca Yarros.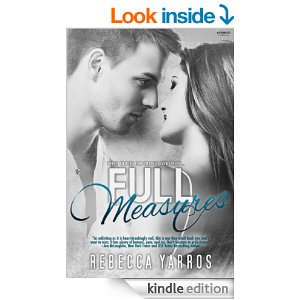 "She knew. That's why Mom hadn't opened the door. She knew he was dead. Twenty years as an army brat and Ember Howard knew, too. The soldiers at the door meant her dad was never coming home. What she didn't know was how she would find the strength to singlehandedly care for her crumbling family when her mom falls apart. Then Josh Walker enters her life. Hockey star, her new next-door neighbor, and not to mention the most delicious hands that insist on saving her over and over again. He has a way of erasing the pain with a single look, a single touch. As much as she wants to turn off her feelings and endure the heartache on her own, she can't deny their intense attraction. Until Josh's secret shatters their world. And Ember must decide if he's worth the risk that comes with loving a man who could strip her bare."
To read more of this military inspired contemporary romance, click here.
About the Author of Full Measures (Entangled Embrace)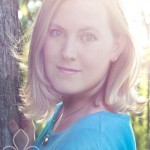 Rebecca
Rebecca is a mom of four boys, military wife of eleven years, army brat, blogger, and author of Young Adult and New Adult fiction, represented by Jamie Bodnar Drowley of Inklings Literary. She's a graduate of Troy University, but is still holding out hope for an acceptance letter to Hogwarts. Her blog, The Only Girl Among Boys, celebrates the complex and hilarious issues surrounding military life. Tweet her @Rebeccayarros.