One of my very favorite parts of being in a military family is the opportunity to sample the very best of what each new locale has to offer. Washington is absolutely full of quirky spots and shops, and Hi Lo's 15th Street Cafe in Bremerton is one of my favorites!
From the front, Hi Lo's 15th looks like any other small town diner ... until you turn the corner to see their vintage VW bus turned groovy outdoor seating for four. Then you know you've stumbled across something special.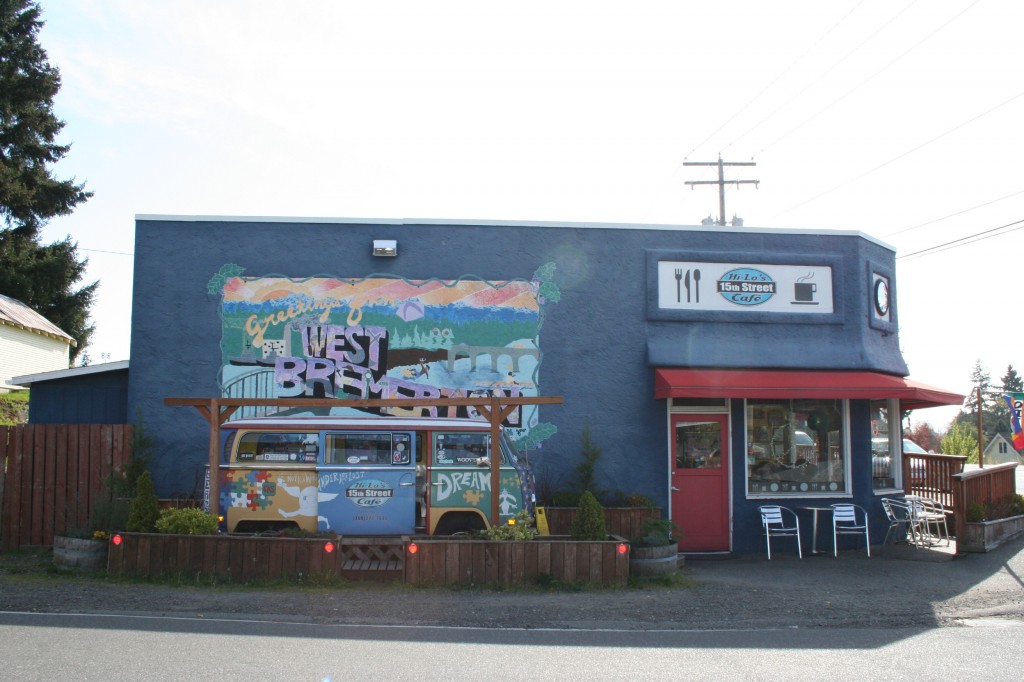 When you step inside Hi Lo's, you're immediately greeted by the delicious smells of traditional American fare, a fascinating collection of 70's memorabilia, and the friendliest staff you could ever ask for!
Hi Lo's only serves Grounds for Change Fair Trade coffee and only serves it out of the back end of a VW bus mounted to the wall of the dining area. Volkswagens are kind of their thing at Hi Lo's, and they're just one part of an amazing collection that makes the decor of this joint so special! A few other personal favorites include the disco ball in the bathroom, the hand painted vinyl records on the wall, and a very impressive collection of vintage thermoses!
But even better than the decor are the delicious meals whipped up by the kitchen staff and served by their always smiling servers! My personal favorite at breakfast time is the Moon Biscuits and Gravy, biscuit batter cooked in a waffle iron with delicious sausage gravy poured over and inside every nook and cranny. My youngest milkid is fond of the pancakes. Who wouldn't be when they surprise you with Teddy Bear Pancakes!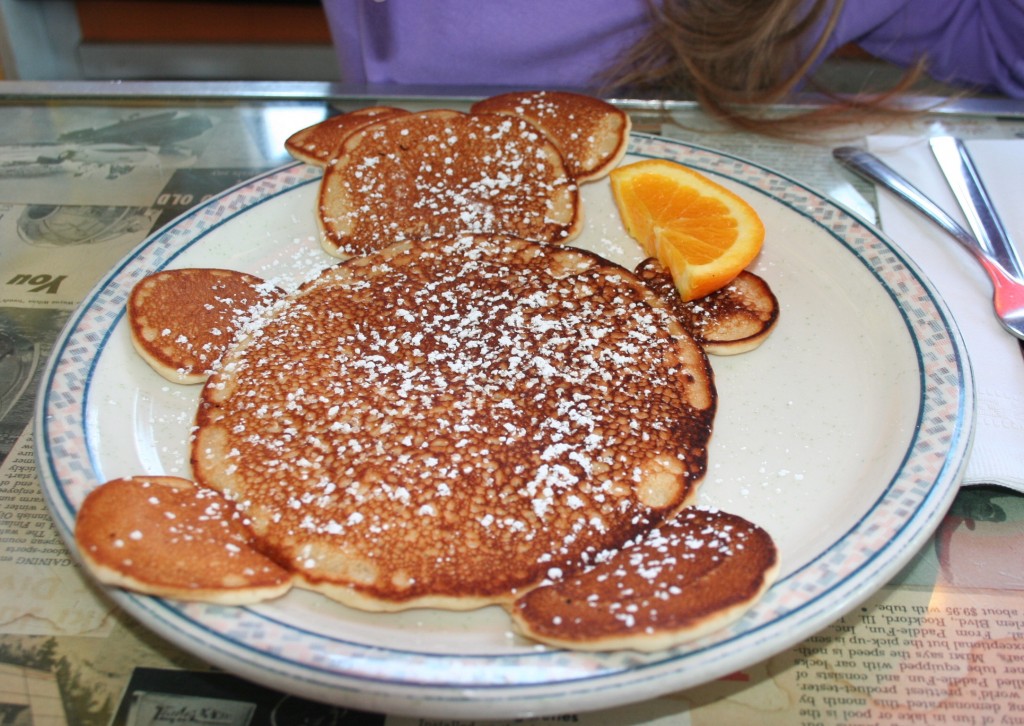 Hi Lo's 15th Street Cafe is open seven days a week from 7AM to 3PM for breakfast and lunch. The price is right at ten dollars or less per entree, and parking is a breeze with a parking lot across the street and on street parking available.
Hi Lo's 15th Street Cafe is a Bremerton original not to be missed during your time in Washington!
Read our list of Military Friendly Businesses near Bremerton!