PSCing to a new military town always requires a lot of research, but the best advice comes from other military families. Here is a list of where to locate off base housing in Jacksonville and the Mayport area. Learn from other military families and read their advice on where to live. It can be very hard to research off base housing in Jacksonville from a computer when you are currently stationed in another state. In order to find where the best off base housing is located in Jacksonville or Mayport areas, you must look beyond the pretty home listing pictures and find out what surrounds the military home. Is it in a safe neighborhood? Good school district? Near other military families for a sense of community?
Step 1: Read advice about off base housing in Jacksonville and Mayport area
Map of Jacksonville & Maport, Florida
5 Great Neighborhoods in Jacksonville, FL
House Hunting: Where to Live near NS Mayport, Florida
House Hunting near Mayport | Intracoastal West & East Arlington Neighborhoods
Naval Station Mayport Base Housing
Step 2: Read on and off base reviews for Jacksonville
Read neighborhood reviews and school ratings for the Jacksonville/Mayport area.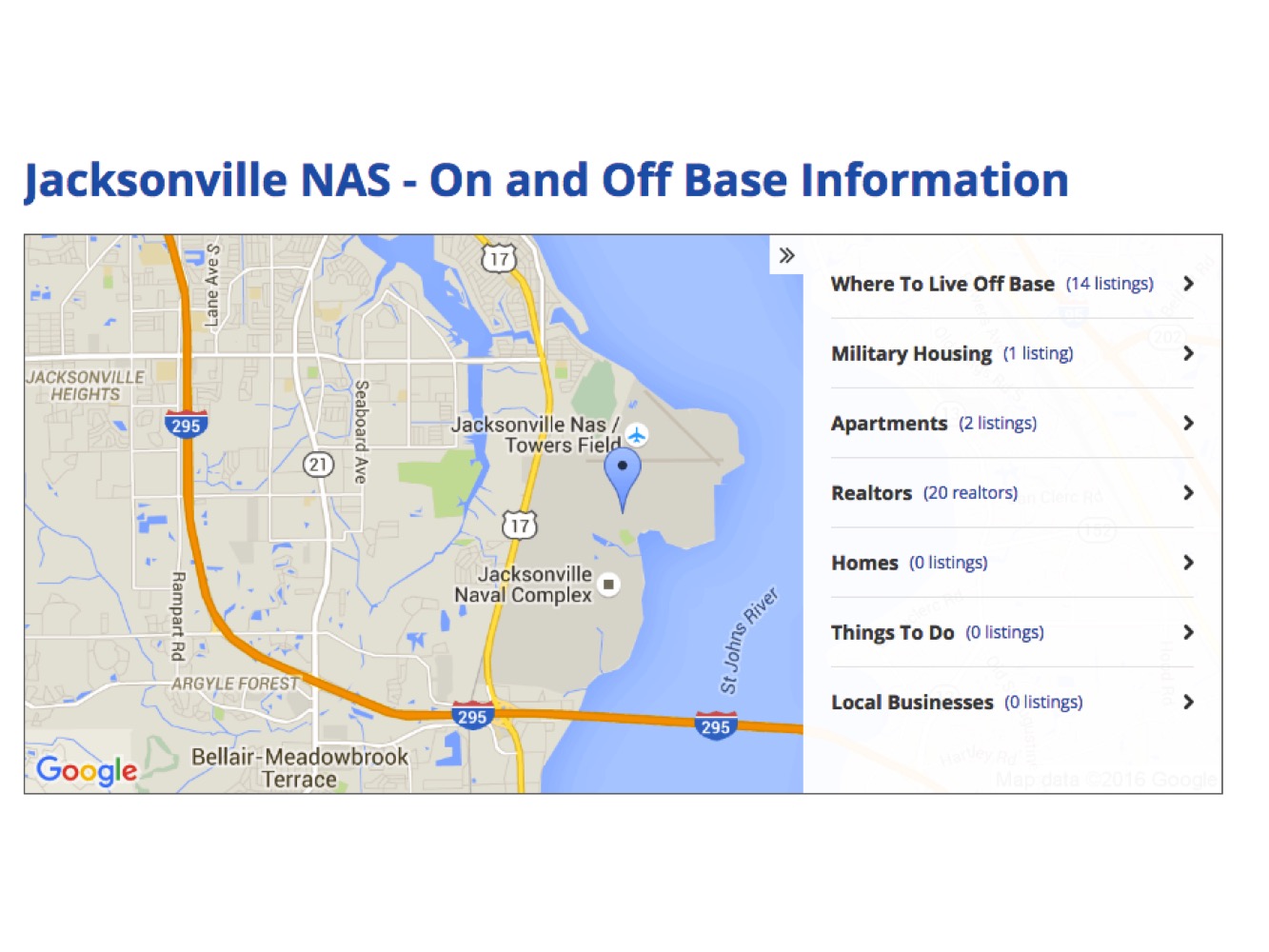 Step 3: Download our PCS Guide to Jacksonville & Mayport
Click here to download our PCS Guide for Jacksonville & Mayport, Florida